Metal Gear Solid V: Phantom Pain, "Absolutely Massive"
Voice actor Troy Baker was head over heels with praises about the upcoming Metal Gear Solid V: Phantom Pain.  In an interview with Greg Miller and Colin Moriarty on Kinda Funny Games, Baker excitedly shared his thoughts about the latest offering of the MGS franchise.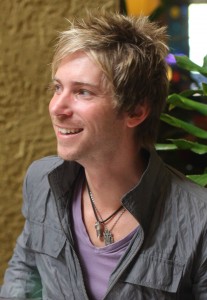 "I'm anxious to see how people look at this new Metal Gear, because it's really different, man. It fits perfectly within the rest of the franchise, and in some ways I think it's … man, It's gonna be really good, but I'm really curious to see what people think.
One of the firsts for MGS is the use facial motion capture.  Unlike any other MGS installments, Kojima Productions is conducting the voice acting and motion capture with the English-speaking actors and stuntmen first.  For the first time too, the Japanese voice acting will be dubbed over the English cast's performance, instead of the other way around.
Baker, who plays the role of Ocelot, also didn't hide his admiration and respect for Kiefer Sutherland.  "I really applaud Kiefer for what he did.  He came in and… if you watched his feature at The Game Awards, I wanted to stand up and applaud the guy, because the way he came out, the heart that he came out with, it's just very contrite and gracious to all the fans.
There was like this understanding underneath and "look, I get it. You don't want me to be Snake. That's fine. Neither did I, but let me tell you what made me fall in love with it, and how I told my other friends about how important this story means to the world and to entertainment period."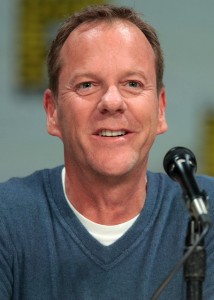 Sutherland first replaced voice actor David Hayter as Snake in Metal Gear Solid V: Ground Zeroes (2014).   Kojima previously explained that they needed to "have a more subdued performance expressed through subtle facial movements and tone of voice rather than words… (we) needed someone who could genuinely convey both the facial and vocal qualities of a man in his late 40s."  Akio Otsuka, also of Kingdom Hearts, Detective Conan and Black Jack, will continue to play the role of Snake in the Japanese version.
The rest of the English speaking cast are:  Jay Tavare as Code Talker, James Horan as Skull Face, Robin Atkin Downes plays Kazuhira Miller and Christopher Randolph voices Dr. Emmerich.  The cast is joined for the first time by Stefanie Joosten, a Holland-born model who provides the voice and likeness of the game's new heroine Quiet.
The Japanese cast will feature voice actors, Tomokazu Sugita as Miller, Hideyuki Tanaka as Dr. Emmerich, Takaya Hashi as Horan's counterpart, Satoshi Mikami as Ocelot, Yūtarō Honjō plays Eli and Osamu Saka is the voice of Code Talker.
Baker adds, "It may be the biggest game I've ever seen. Just in terms of everything that you can do. Like, Skyrim looks like an afternoon playpen next to it. It's massive. It's absolutely massive in what you can do."
Metal Gear Solid V:  Phantom Pain is directed, co-produced and co-written by Hideo Kojima.  It is rumoured to be released by second quarter of this year for Microsoft Windows, PlayStation 3, PlayStation 4, Xbox 360 and Xbox One.