Big Hero 6 – Sizzled or Fizzled?
After the monster hit in 2013, any new Disney animation will always be compared to Frozen.  And the general consensus for Big Hero 6 – it's no Frozen!
In an earlier review of rottentomatoes.com it stated:  Agreeably entertaining and brilliantly animated, Big Hero 6 hits its target audience – even if it doesn't reach the transcendent creative heights of some recent Disney efforts.  Again, it can't get any clearer – not Frozen.
So what is Big Hero 6?  Why pluck it out from Marvel obscurity?  For Disney's Animation Studios first film to make of the Marvel Universe, they have chosen Big Hero 6 from the creators Steven T. Seagle and Duncan Rouleau.  Since its first publication in 1998, Marvel fans have only seen a handful of appearances from the comic book.  This obscurity makes it easier for Disney to have more creative freedom and re-purpose it as a stand-alone franchise aimed for the younger audience.
Disney's version of the comic book may have some similarities to the original Marvel story; a young robotics genius named Hiro, and characters named Honey Lemon, GoGo, Wasabi and Fred, however the similarities end there, as the movie story line is a far departure from the original Marvel comic book.
The movie set in the futuristic city San Fransokyo, a mash-up of Eastern and Western cultures.  Hiro Hamada is a young robotics genius whose older brother Tadashi died in a fire attempting to rescue his professor, Robert Callaghan.  After the death of his brother, Hiro secluded himself.   He later on rediscovers and activates his brother's care giving robot, Baymax.  The plot then revolves around the theft of Hiro's microbots and Hiro's attempt to discover the identity of the masked villain Yokai.  Hiro is helped out by Tadashi's friends, and with Baymax, they form a motley crew that stops Yokai as he wields, often unsuccessfully, Hiro's microbots as weapons.
Visually, the movie can be a treat, offering the audience with a gorgeous west and east hybrid – with a good mix of rolling hills, skyscrapers, night lights and foggy streets.  But somehow San Fransokyo still feels like a missed opportunity.  Their attempt to homogenise just left the audience confused.  Big Hero 6 is not your regular superhero movie.  Although overall enjoyable, it can still be frustrating, with no back to back action-filled scenes and the lack of real chemistry amongst the characters we would often expect from a team.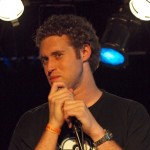 With a movie featuring a team of superheroes, it can easily be compared to Avengers, but where Avengers gave us distinct characters, Big Hero 6's members were mostly forgettable.  The two more successful characters were Fred, San Fransokyo Institute of Technology's comic-book loving mascot, and of course, Baymax.  Much credit should be given to the voice actors' characterisation.  Fred is voiced by TJ Miller, an actor and stand-up comedian best known for his current role in the HBO series Silicon Valley.  He has done several voice acting roles both in film and television, more recently as Tuffnut Thorston in How to Train Your Dragon.  Speaking of Miller, co-director, Chris Williams said, "He's a real student of comedy. There are a lot of layers to his performance, so Fred ended up becoming a richer character than anyone expected."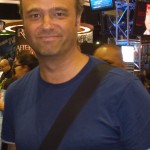 Scott Adsit is Baymax, the inflatable robot created by Tadashi.  Scott is known for his comedy role in 30 Rock and also for his voice roles in Adult Swim's stop-motion animation series Moral Orel and Mary Shelley's Frankenhole.  Scott's characterisation manages to make Baymax more human than the rest of the characters.  Producer Roy Conli said, "The fact that his character is a robot limits how you can emote, but Scott was hilarious   He took those boundaries and was able to shape the language in a way that makes you feel Baymax's emotion and sense of humor.  Scott was able to relay just how much Baymax cares." 
It is not surprising though that TJ Miller and Scott Adsit's characters were the most memorable ones, compared to the rest of the main characters, the two had the most voice acting experience.  Makes you think…
Big Hero 6 may not be Frozen or Avengers, but definitely it has its own merit.  If there is one thing worth watching in the movie, it's the odd couple Baymax and Hiro.  The two main heroes of the movie make it all up for the not so brilliant idea of San Fransokyo and the lack of true camaraderie amongst the rest of the team's heroes.  The bond and friendship between the two is truly heartwarming and the movie was very successful exploring that relationship.  The movie also makes a good attempt to show kids that heroes who use their brain power can be as much successful as those who use their brawn – even for just that Big Hero 6 still makes a good movie for the kids.
---
Was this your weekend movie?  What do you think – sizzled or fizzled?