Animal Crackers – Powerhouse Cast!
Just when you think that everything has been made into a movie (uhmm… Grumpy Cat), out comes the latest in animation and voiceover news – Animal Crackers.
This is not an animation remake of the 1930 classic comedy film by the Marx Brothers but it is the latest animated feature film that will (hopefully) hit the big screen summer of 2016.  The film is written and produced by Blue Dream Studios, a 14-year old animation production company founded by Scott Christian Sava.  Sava has little directorial credit however his company has worked with Cartoon Network, Marvel, DC and Nickelodeon, to name a few.
The movie is said to be about a family who mysteriously inherits a decrepit circus and a box of Animal Crackers, which when eaten, magically change the person into the animal they have eaten.  It sounds fairly interesting, but if you are still skeptical, the cast that the Blue Dream Studios pooled may convince you that there might be something really good about the movie for them to say yes to it.
The powerhouse cast is led by three big named actors – Sylvester Stallone, Ian McKellen and Danny DeVito. The three is slated to voice critical roles in the movie.  They are joined by Tara Strong, Patrick Warburton, Raven-Symoné , Gilbert Gottfried, Harvey Fierstein, James Arnold Taylor and Lydia Taylor.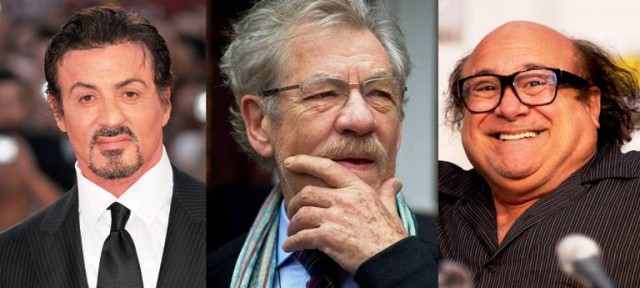 In an interview, Sava shared, "When I was writing Animal Crackers I had specific voices in my head. Certain characters I wrote with actors in mind.  Horatio was always Sir Ian McKellen.  Brock was totally Patrick Warburton.  Bullet-Man could be no one else but Stallone!  To find out that each and every one of these actors have agreed to come on board this film and bring these characters to life… I'm flipping out."
Tony Bancroft joins Sava at the helm.  Bancroft has worked with Disney on some films like Beauty and the Beast, Aladdin and Lion King as an animator, then later as co-director for Mulan.
It is interesting to think that Animal Crackers may have the makings of a really great animated film considering that it bagged a powerhouse voice ensemble.  But even with a solid voice cast members, success of this film can go either way, with a little known animation studio, and no tried and tested directors as guides.  It is not the first time though that an independent animation company produced a breakout animated film, but it is still hard to come by.  Here's hoping that the movie will gain traction and gets distributed – as we hate to see these great voice actors' talents be wasted.