Sick of Chasing Up Clients for Payment? Solutions for Voice Actors
One of the biggest and most frustrating complaints I hear from voice actors is the administrative work that needs to be completed in order to run their business efficiently. They feel as if they are wasting time chasing clients for money, when they could be spending that time auditioning for more jobs.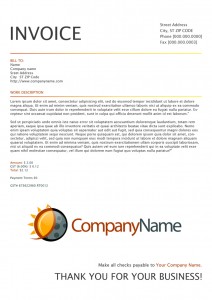 Generating and keeping track of invoices, marking invoices as paid, double checking the correct amount was paid and then filing correctly can take hours every month.
Some sites make this process a lot easier. As everything is automated, you don't need to generate invoices, or chase payments. The site handles it all. Leaving the voice actor free to audition and focus on jobs.
Using an escrow service before the voice actor begins recording ensures that talent is paid for their work and that money is released promptly after the job is marked as complete.
Many actors have found the benefits far outweigh paying a small commission fee for the site to handle all the administrative side of voice over jobs.
Marc Scott is a perfect example of a modern VO talent who utilizes the services of casting websites like The Voice Realm.
"Anyone that's been a voice actor for any length of time has no doubt, at some point in their career, been faced with the "joys" of chasing the money. Emails. Phone calls. More emails. More phone calls. Sometimes the client has a legitimate reason. Other times, you realize you've unfortunately got tangled up with the wrong person and that bill likely isn't getting paid.

One thing that's great about The Voice Realm is that my job is simply and exactly the job I want to do. Deliver voice overs! I don't have to worry about anything else. I know, no matter what, when the audio is delivered the funds will be released. Quick. Easy. Done."
The site recently had Coca Cola as a client hire one of our male voice talent. Payment was made to us, the voice was advised about the job, he uploaded the recording, the client approved and marked the job as complete and we released payment all within 2 hours.
There was no way this was possible through the traditional methods of casting a voice through voice over agents. Waiting for payment meant weeks and even months.
Even other online sites make voice talent wait up to 2 weeks before payment is made.
Many old school 'announcers' are quick to dismiss voice over casting websites, putting them all in the same box. But The Voice Realm is different in so many ways. And automated invoicing with no 'hidden commissions' is one of them.
You can check out some of Marc's work for Emirates Bank here, which was booked through The Voice Realm.