How Can a Voice Over Actor Manage a Busy Day
How busy do you get when you go through your daily voice over work?
As a freelance voice over talent it can be overwhelming sometimes to manage everything in your voice over business. Sometimes you find yourself stuck in just doing voice over auditions and paid projects, or it takes you hours to go through your inbox, or you tend to forget to do your admin work like invoicing, or worst, you don't allow time to do some marketing.
To manage your voice over business better you have to allot time to accomplish all tasks that goes along with running a business – this means not just focusing on the voice over aspects of the business.
We asked some of the busiest voice talents in a professional voice casting site if they can break down their tasks on a busy recording day and here is what they shared: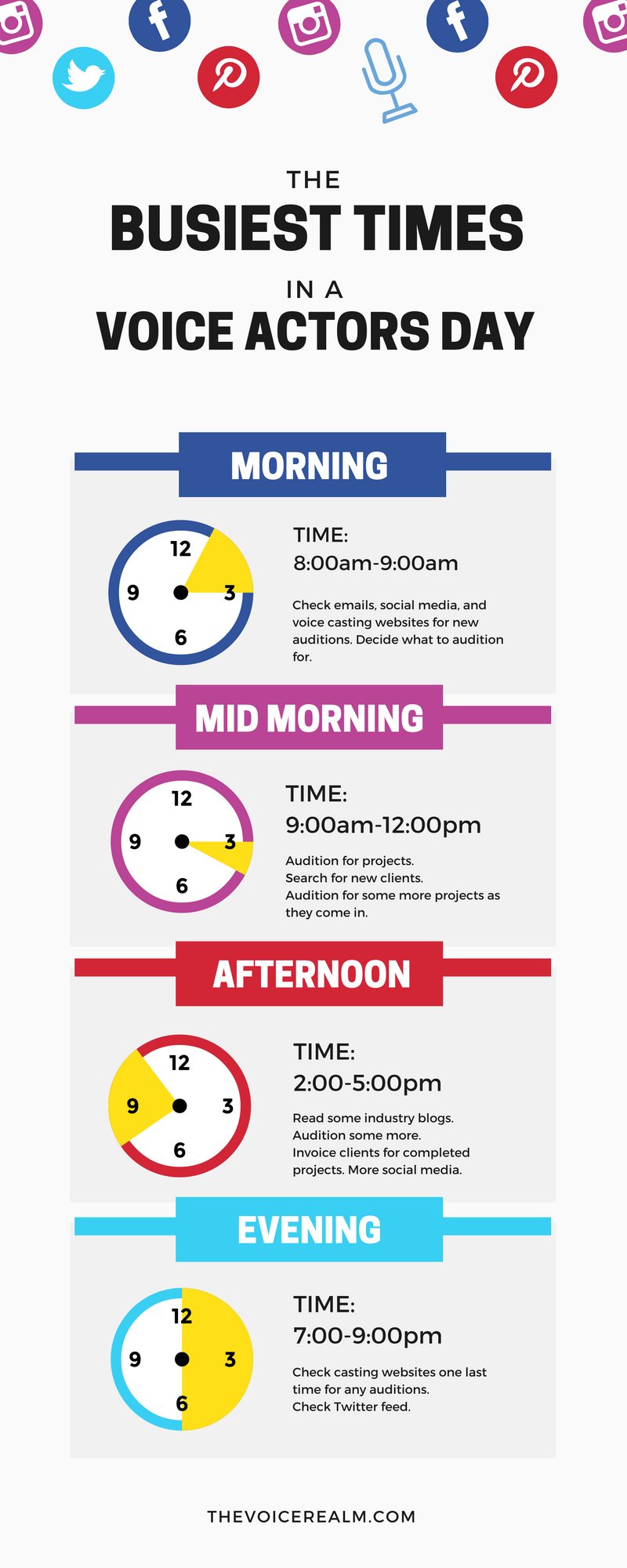 ---
How do you manage your time during a busy recording day?