What's Your Voice Over Story?
You know this guy! His voice is heard at over 100 airports across the U.S. warning travelers not to leave their belongings unattended, the voice of the "moving sidewalk" – yes that guy, he is now in a movie. And it is not just any movie, a Guillermo del Toro movie!
Jack Fox, a voice over artist from Louisville, was tracked down by the acclaimed director Guillermo del Toro after hearing his voice in the Los Angeles Airport. Known for his "authoritative but friendly" voice, Jack was perfect for del Toro's latest film, The Shape of Water. Listen to Fox's voice in the clip below:
---
Every voice over artist has a story to tell. It maybe their first awkward audition, recording in an unusual place, their first major break, the most memorable project to date, or maybe how they started in the industry – each one as interesting and life changing as the next.
Here are some of the stories we can share…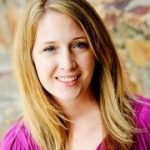 Joy Lyn Shaw has been with The Voice Realm since the very beginning. And only recently she was booked for fourteen projects in one day! A professional voice over talent for almost 11 years, Joy Lyn looks back to the happy accident back in college that started it all.
"I really got into radio/voice over by accident. My brother has a deep, resonant voice and so he was the one who paved the way. When he quit his job at the college radio station to transfer to a new school, I tried out and replaced him. I've been doing some sort of audio ever since. I kept doing it because it's so much fun and it was a nice distraction from my school work."
"During that time I was getting a degree in education, but after a year of classroom observation I realized I didn't want to teach. I was loving my radio job, so decided to switch over to broadcast journalism as my major."
"The long and short of it, I got my degree, had a baby and set up my voice studio at home and have been doing it ever since, so you could say I've been talking in a mic for 18 years. Eek! I can't believe it's been that long!"
---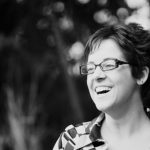 Australian voice over artist Roslyn Hicks has years of experience in numerous narration works particularly children's audiobook. Roslyn got her start in the performance arts and children's entertainment, a graduate of Bachelor of Creative Arts in Performance, she has performed live puppet shows in the last 10 years and recording stories for children as part of her show. Despite the numerous exciting projects she has worked on throughout the years, her most memorable project was from the early stage of her voice over career.
"It was a student project that I did early on in order to get experience. It was a voice over for an animated short film, which I think every voice over artist dreams of doing. Plus, I was recording it for a sound engineering student, which meant I got to go into the college where they had a fully equipped studio, which was invaluable experience and practice for me when I was just starting out. Another more recent memorable project was a cartoon character voice over for a talking pillow. It was memorable because it was so crazy. The client was in the US and I was in contact with them in the middle of the night. He needed just two lines recorded so I agreed to record first thing in the morning when I woke up and had the job finished before heading off to my regular work for the day."
---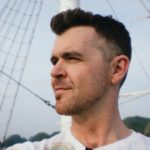 Like many voice over artists, Adam Lofbomm was told that he has the voice fit for voice over work, but what was unusual was that he needed to travel 7,000 miles to South Korea to find out that he had the knack in voice over.
"I've been working full-time in VO going on ten years now, but before that, in my teens and early twenties I did all kinds of different jobs, from washing dishes and construction, to installing surveillance systems and wiring multi-million dollar pro audio studios in Nashville, my hometown. One of my favorite jobs before voice over was waiting tables in fine dining restaurants. It was such a great way to gain people skills and build confidence in communicating effectively."
"Before making the decision to move to Seoul, my ex and I were both doing the 9 to 5 office job thing. We live comfortably, had the house and two cars, but we asked ourselves, "We're 26 years old, is this going to be it for us? We've always wanted to travel. Let's go try teaching in Asia!""
"She had a job lined up and I went along to hoping to find something once we got there. The recruiter who hired her invited us to dinner one night soon after our arrival. As it turned out, his wife worked in educational publishing and during our conversation she stopped suddenly and said, "You know what? You've got a great voice – we could totally use someone like you for our recording projects!" The next thing I know, she introduced me to the studio owners, and they started calling me back directly. And within four months, voice over work became a full-time gig."
---
Whatever your story is, there is a lesson, an experience gained; an irreplaceable moment that has put colour in your voice over career. Relive those moments and share your stories below.