The Crossover Between Musician and Voice Over Artist
Two Musicians and Voice Over Veterans with 250+ books between them talk about merging their two passions in the studio and the similarities and differences they encounter in the creative process!
Carrington MacDuffie is a recording artist, writer, and voice actor who has narrated over 200 audiobooks and received numerous AudioFile Earphones awards and 8 Audie finalists. She has narrated everything from Words Will Break Cement:The Passion of Pussy Riot by Masha Gessen to Conquered by a Highlander  by Paula Quinn. Her original audiobook of poetry and music, Many Things Invisible, was published by Blackstone Audio, and was a finalist for an Audie in two categories. Her recent release of Only an Angel, which has been in the top 25 on the Americana charts for the past couple of months.
Ilyana Kadushin is a recording artist in the band Lythion and she is the voice of over 60 audio books for various publishers including the entire Twilight series (which has brought her cult-like fame in certain circles). She was a finalist for a 2014 Audie Award, for multicast audio book of short stories called "Rip Off," and a winner  for "Dune" by Frank Herbert, which won best Sci-fi Multi-cast audio.  She co-produced and scored 2011 HBO Documentary "Separate, But Equal".
Music and Voice Over Production: It's All About the Details!
Carrington MacDuffie: As a musician and voice over artist, how does the studio production aspect differ or relate in each?
Ilyana Kadushin: Owning a studio and scoring production company I have learned so much about what good production is. In terms of relating the two fields, it doesn't matter if it's a voice-over project, song, or sound design, it's all about all paying attention to DETAIL and a love of audio.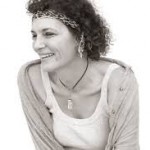 The Differing Roles of the Creative Mind in Each Industry
Carrington MacDuffie: In preparation for recording, what role does does the creative brain take in both the music studio and reading/voice over studio?
Ilyana Kadushin: The experiences of producing a song and narrating an audio book are unique. Because of the singularity of using just the naked voice, I have noticed that when I produce a voice-over or a narration, how important it is to have that part of your creative brain that can focus in on just the content at hand.
On the other hand, in music or sound design production where multiple layers of sound are involved, the creative brain draws upon an ability to see a bigger picture.  Because most musical recordings tend to be connected to film, commercials, and other visual components, this ability to see the bigger picture can help in the recording studio.
Do you find that the multiple layers involved in music production affect your creative process, as well?
Carrington MacDuffie: Of course! When I'm working in the studio on music, I'm working on the production of my own songs, so it's a very different process from interpreting someone else's words.  I'm drawing on generative and interpretive creativity, whereas with voiceover it's just interpretive.  Also, there are many facets to music production such as multiple instruments and varying vocal parts, and making sure these elements blend together.
With voice work, it's a much more focused effort. There may be many characters I have to voice, or different moods to convey, but it's all through the spoken word.  With music, I'm also evoking different moods, but that's done in addition to arrangements and instrumentation. So, music is a much more complex task in the studio overall.  For example, you might be dealing with six different microphones in a given session but in the voice over studio you're just dealing with one!
Carrington MacDuffie: Do you think the isolated experience of most audiobook sessions affect your creative mind differently than music recording sessions?
Ilyana Kadushin: There are so many similar skills needed for the sessions of speaking and the sessions of singing that they can feel the same to my mind. I think my creative mind feels the differences more depending on who I am collaborating with on these projects. It's true, audiobook sessions are more isolated experiences, and provide less immediate feedback, whereas music sessions have more immediate feedback.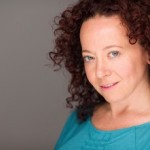 How to Deal with Challenges in Music and Voice Over Studio
Carrington MacDuffie: What are your challenges in both music and VO, and do those challenges relate?
Ilyana Kadushin: The challenges in each are similar in that they concern patience. In the music creation process: you write, re-write, perform, arrange, record, re-arrange, mix and master. All of this takes patience. Audio Book narration is a marathon of story telling and that takes patience, as well. VO for commercials, promos, and various short form projects pose their own challenges because you must create something in a small package that fits the project. My mantra is always to stay mindful and present inside each unique experience and allow myself to be Ilyana Kadushin: playful in spirit with each use of my voice.
How Deadlines Differ in Each Industry
Carrington MacDuffie:What are some differences between the types of clients and deadlines you deal with for music and those you deal with in your voice over career?
Ilyana Kadushin: When we work with voice-over clients there is an expectation of a pretty quick turnaround and advertising music jobs are the same. Audio book narration and film scoring can feel like lengthier processes even though they are always a lot of work in a short time!
The clients for VO and music are actually very similar in our eyes, as they are all concerned with getting what they need for the project. Our challenge with each client is to get them to communicate very clearly what they are looking for and what their expectations are of us and for the finished product.
Carrington MacDuffie: Exactly! Quick turn around is key! I have several voice over agents, and for them I have audition deadlines, some of which are the very same day!  However, most of my narration deadlines for for audio publishers are anywhere from a couple weeks to a month.
Music is vastly different when it comes to deadlines. As a recording artist with my own label, I act as my own client so deadlines can vary depending on my schedule. For instance, I post my blog every two weeks like clockwork, but I don't put any deadlines on writing a song.