7 Reasons Why You Are Not Landing Any Voice Over Jobs
Whilst many businesses are still hurting from the recent recession, one industry in particular that is still feeling the effects is that of media. Most businesses are just making enough money to stay afloat, let alone spending money on marketing, advertising and voice over talent.
This has meant the competition for these voice over jobs is fiercer than ever. So it's imperative that you as a professional voice over talent make sure you're pressing every button, hitting every mark, and not putting one foot out of line.
It's your career, you can't afford to miss out on work because of simple little things you're doing wrong.
Here's a list we have put together to help voice talent make every audition count.
You Are Not Making Any Effort To Be Personable
If you've been personally invited for an audition this is your opportunity to get them over the line. They've expressed their interest in you; why not show some interest in them. Some voice over talent do not say one single word to a potential client when using online voice casting sites, or even follow up a few days later to ask how the audition was. Show them you are interested in them and their project.
You're Not Interpreting The Script Correctly
What is the whole feel of the voice over job? What are the other characters in the script like? What are they trying to convey in the script? Who's their target audience?
Ask questions, give a variety of reads, and show versatility. Even if you don't land this gig, the client may remember you for future gigs.
Always read through the script first before recording. This is something even the most professional voice actors can easily fall into.
Think about what you're reading. Don't just read lines from a bit of paper, put your heart into it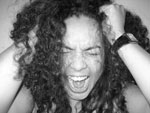 You Are RAMBLING On
If a client has to listen to 20 or more auditions, chances are they won't listen past the first 20 seconds of each.
Why waste 10 seconds of that blabbering on about how you'd really love the job, how professional you are, the different styles you're going to do! Just READ THE SCRIPT! A reputable online voice over casting website will connect your name and profile with the recorded file anyway.
Your slate should be something as simple as "Hi I'm John, here's a few reads for you" BOOM, INTO IT!
YOU'RE COMING ACROSS AS DESPERATE
This is the biggest mistake a voice talent can make. You look desperate; they know they can knock you down in price. The client has no idea of what other voice work you are doing. Appear to be in demand and let them feel lucky to be using your voice.
YOU CONSTANTLY Undersell Yourself
If a client has $10,000 for an advertising campaign, heck even if they only have $3,000, then they can afford a professional voice talent. Voice over talent is most often one of the cheapest parts of any ad campaign. Never sell your services for less than $100. EVER! Remember you need to pay tax, upkeep and upgrades of equipment, pay for your internet to deliver the files to the client, sometimes your own medical insurance. NEVER NEVER NEVER record a voice over job for under $100!
YOU'RE GETTING LOST IN THE CROWD
You're wasting your time auditioning against hundreds even thousands of other voice talent on sites that are only interested in taking your money. If they really had the voice actors best interest at heart, would they be making you bid against other talent?
Do doctors and other professionals bid for business? No. If you're a professional voice you work with a set rate card. If voices continue to bid each other down, no one wins.
You Have An Ego
No matter how good you are, or how many jobs you booked last week, always be humble. Be polite, be professional, be reasonable about making things right.
When your voice is not the flavor of the month, or you're not booking anymore, you'll wish you had not taken all the work for granted.
At the end of every job just remember how good it is to be paid for doing something you love.
Good luck and never give up!