Who Provided the Best Off-Camera Role? [LIST]
Movie-goers love going to see their favorite films. Everything from getting buttered popcorn and a giant size drink to wash the salt away to plunking down in theater seats as the big screen sounds off promos for upcoming features.
Voice-over artists provide a majority of the theater experience that is easily overlooked. There are not many people that pay attention to the vocals being heard through the screens enough to say, "Hey, I know that voice!" But indeed voice-over artists have created years of the public's movie watching fun. The deep and dark vocals you hear makes a mystery movie's plot scarier as is the soothing tone of a women's voice gives way to a believable, romantic off-screen scene.  Voice-over artists share a range of emotions that gives great movies a boost for what we see on-screen.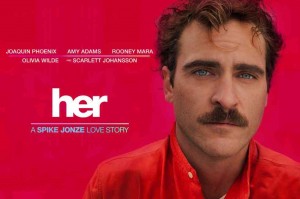 Take Joaquin Phoenix who is seen visibly all throughout the Spike Jonze movie Her, but it is actress Scarlett Johansson that performs spectacularly in her voice-over role as Phoenix's A.I. love interest. She's so great in this voice-over role that a list was created of other vocal artists who gave great off-screen performances- actors that we could not see.
There's so much that goes into these films to bring a character to life and voice-over artists, providing their vocals to make a character believable takes a variety of  high skill. There are numerous quality performances from many actors but just exactly who made the top ten cut. Screen Rant provides the countdown.