A Big Gig Comes from a Demo on CD, Recorded in a Closet
Many voice actors dream of getting their big break on a national spot. They work towards that goal for years. But imagine landing the role of one of the most famous icons to ever grace our television sets.
Barney the Dinosaur is the lovable purple character that has entertained and engaged children on television for over two decades. The first voice of Barney was that of actors Bob West . One of the other voice actors over the decades to lend his talents was Dean Wendt, one of the co-creators and the first disc jockey on Radio Disney.
Voice Over Herald was lucky enough to sit down with Dean and find out what it is like to work in such a legendary role. He still records for Barney.
[hr]
How did you land the job of voicing for Barney?
I was the morning dj on Radio Disney when there was a casting call for Barney. I really didn't think I had a chance. I would do the voice for my 2 daughters who were 3 and 2, but never thought I was good enough to audition. I eventually auditioned through my agent. Because I was constantly flying back and forth to LA for Radio Disney, I never did audition in person. I sent in a CD for my initial audition and also for the callback. Didn't hear anything for awhile, until one day they called me in to record another demo.  Long story short, I ended up recording in a closet to video of the show. I also sang a couple songs and was interviewed as Barney.
How did this role restrict you from doing other jobs?
It never did. It was a full time job when we were shooting, but I had lots of off time.
What was involved in the job?
We shot 8 seasons of Barney. I was there with Demi Lovato and Selena Gomez. Really cute kids. I always knew they'd do well. I recorded all of the live shows and toys. I would fly across the country for the press surrounding the show. I was on a lot of shows! One time I was on Regis and Kelly when John Travolta was a guest. He was a huge fan. He and I sang Mr. Knickerbocker together backstage. Great guy!
You were the first DJ on Radio Disney,  how did it come about? 
ABC was bought by Disney in the 90's, and that was when the idea to do a kids radio station started. There were 3 of us involved in the beginning. Intense. We had to put a whole network together. I did the demo for Michael Eisner and we sent it to him expecting him to say no. He always said no. But he loved the idea! He gave us 5 test markets and we ended up going live on Mickey's Birthday, November 14th, 1996. I was the first jock on the air. We hadn't expected any listeners because we had taken over an oldies station, but first thing 5am in the morning the phones were ringing with kids asking to talk to Mickey. It was an incredible time!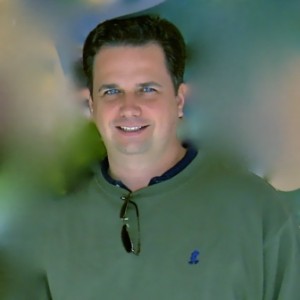 How much of your work is done from your home studio and how much in other studios?
Almost all of my work is done from my own home studio. It took me awhile to get it just the way I wanted it. I had worked in a lot of production rooms in the past, and wanted it to sound perfect. I occasionally go out to studios to record, but mostly everything can be done at home or via Source Connect and ISDN.
What are the biggest changes you see coming to the voice industry in the next 5 years?
I think there is going to be a lot more competition. The key is to make a brand for yourself.
What are your tips for up and coming voice actors looking to land the BIG gigs?
Be yourself. There is nobody else in the world like you. I know it sounds like Barney, but it is absolutely true. You have a specific sound that nobody else has. Be comfortable with it and make it your brand.
[hr]
Wendt resides in Texas and continues to voice all sorts of voice overs for clients nationally and internationally. A portfolio of his demos can be viewed at his website.
What is your dream voiceover job? Let us know in the comments section below.