Voice Coach Marla Kirban on Who Makes the Best Students
Marla Kirban is a voice over coach based in New York City. She's not a "voice actor cum voice coach;" she's worked behind the scenes for some credible voice over agencies in New York City and Los Angeles. Her resume includes credits such as in-house Voice Over Director at ICM Los Angeles. Clients range from seasoned actors such as Jane Lynch; to animation stars like Jim Cummings; to voice actors who are just starting out.
Kirban writes this guest blog post exclusively for The Voice Over Herald detailing her interaction and advice with those just beginning to dabble into the field.
[hr_3d]
I can't begin to tell you how many times people have said, as they sit on my couch at Marla's Parla: "I'm here because people have always commented on my voice and told me I should be doing voiceover." The irony is that it's really nice to have a good voice, but that's not what voiceover is all about. Voiceover is about acting. Voiceover is about having a point of view and communicating something. Not only do you want your listeners to want to buy a beer from you, but you want them to actually want to hang out at a bar and drink that beer with you.
People are not going to buy things from you because you have a nice voice. Years ago, voiceover was all about the voice; this was a time when we heard voice types such as Don Pardo (voice of SNL), or Gary Owens (from Laugh-In). Voiceover used to be predominantly radio personalities who got into the biz because of their voices, and then continued onto voiceover. Things have changed. Ad agencies are looking for 'real' non-announcer-sounding people. Conversational is the key, and authentic is the word. Matter-of-fact is the direction you normally see on the bottom of a piece of voiceover copy. It might sound like a contradiction, but it takes real work to be able to produce something 'natural-sounding' on cue.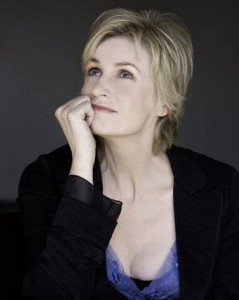 I once had an opera singer who came to me with a beautiful, rich baritone. He was used to singing for large audiences with his big, booming voice. He was very much into his diction, the way the words sounded…very careful. He was surprised to learn that all the qualities that were assets in his voice as a singer were not actually assets in the voiceover world. Voiceover is contained, more intimate, talking only to one person, and not 'performing.'
Now, that doesn't mean having dulcet tones is a negative. As a matter of fact, most voiceover people who do Promos and Trailers for movies are required to have some gravitas and weight to their voices. The great Don LaFontaine "in a world" is a style and a sound that most beginners think is representative of what voiceover is. For the most part, that is only a small segment of the work out there.
As a voiceover coach, I find that the people who make the best students are the ones who are not afraid to have an opinion and interpret the copy through the microphone — the people who can analyze a piece of copy and put their own spin on it. People with "interesting" voices sound interesting more because of the personality they're bringing to the work.
Now, more than ever, voice over is a craft, and it's worth the time and investment to develop your skills with your teacher before recording a demo and connecting with agents or self-submitting to projects online. Even the most skilled actors take a few coaching sessions to get the hang of it. I've been teaching for twenty years and have rarely met people who get up in front of the mic and know how to bring copy to life right away.
It's not about the instrument. It's about the person playing it. So, in conclusion, not being afraid to try your hand at voice acting is more important than your pipes.
[hr_3d]
Marla Kirban provides voice over coaching and training for beginners and established voice talent from her New York City studio. You can find out more about her and her services at: www.marlakirbanvoiceover.com She can be contacted via email at: marlakirbanvoiceover@gmail.com