Imagine if you lost your voice – it's a difficult image to conjure, to be sure. It's the most basic way people communicate and express ourselves and is a part of what makes us the way we are and how people perceive us – to lose our voices – is unimaginable.
Take Julie Andrews for instance. She did not lose her voice but she might have lost the voice that made her a legend. The voice that we all know in the 1960's movie produced by 20th Century Fox and directed by Robert Wise, The Sound of Music. The movie was released in March 1965 and by November 1966, it became the highest grossing film of all time and held that distinction for five years. The movie also received five Academy Awards, two Golden Globe awards which included Best Actress and was awarded Best Written American Musical by the Writers Guild of America Award. In 1998, the American Film Institute listed The Sound of Music as the the fourth greatest movie musical and the fifty-fifth greatest American movie of all time. And then in 2001, the United States Library of Congress selected the film for preservation in the National Film Registry because of its cultural value and significance. This is all largely thanks to the powerful voice who sang the songs that made the movie unforgettable such as "Do-Re-Mi," "Sixteen Going On Seventeen," "My Favorite Things," and "The Lonely Goatherd." Her voice also became famous in Mary Poppins as millions of children would know her, too.
1997 was a fateful year for the artist and her legendary voice. She went to see the doctor for problems with her throat and discovered she had nodules on her throat. Others would say it was not necessary for her to undergo operation as the nodules were non-cancerous however, she did opt to undergo the operation which irrevocably damaged her voice. The damage from the operation caused a permanent limitation her voice range and her ability to hold notes. She was quoted by The Telegraph as saying, "The operation that I had left me without a voice and without a certain piece of my vocal chords."
Perhaps one consolation the artist has is that her legendary singing voice has been captured and made immortal by the movies and shows she has done. Millions of children and even adults have had the pleasure of listening to her and appreciating her talent. In addition, we still have the pleasure of hearing her speak and perform in movies and even sing in bass notes.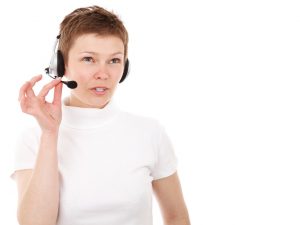 Rupal Patel, an Indian American speech scientist at Northeastern University in Boston, Massachusetts is working on a project that is one up better than the built-in synthetic voices for the disabled who cannot speak, a prominent example of which is Stephen Hawking. The aim is for them to not rely on a limited set of generic, robotic voice that does not fully express how they feel or show off their personalities. "We wouldn't dream of fitting a little girl with the prosthetic limb of a grown man, so, why then the same prosthetic voice?" she said in an interview with IndiaWest.
When Patel described her project in an informative talk back in 2013, 1,500 people signed up to donate their voices. To date, over 14,000 donors from 105 countries have recorded 6 million sentences for voice creation and that number is still expected to grow since not all of them have completed their recordings yet. People interested in contributing to the project will need to be in a quiet room, log onto the company's website, wear a headset microphone and record a series of sentences – 3,500 to be precise, that contain all the sounds and the different sound combinations in the language. VocaliD, the system they use to make all this possible, then stores that voice into their voice bank. Right now though, Patel shares that the whole process of capturing the voices, maintaining their integrity by enhancing them over time and with the use of computer algorithms to build these voices up – is costly however with the improvement of technology, experience and infrastructure being put into place, the cost has gone down some since and they hope it will continue to do so.
Voices have long since been used to give life to something inanimate such as voiceover for cartoon characters, now we discover voices can be used more ways.  Wouldn't it be nice if our voices were preserved and used by others who don't have their own voices?