Star Wars: The Last Jedi, Starts with Snoke's Grim Voice Over
"When I found you I saw raw, untamed power. And beyond that, something truly special."
Lucasfilm dropped the full-length trailer for Star Wars: The Last Jedi during the halftime of Monday Night Football. And as expected, the studio did not disappoint and the action-packed two minute and half trailer left fans stunned, speculative and most of all agonized that they have to wait two full months before they finally get to see the most awaited film of the year.
The footage felt like one spoiler after another, but knowing the team behind the production it may just be some good old misdirection, or is it?
Even the film's director Rian Johnson gives a word of caution to fans who want to come clean and be free of all spoilers not to watch the trailer… but then changes his mind.
I a legitimately torn. If you want to come in clean, absolutely avoid it.

But it's gooooood….. https://t.co/Y29K5yz8i4

— Rian Johnson (@rianjohnson) 8 October 2017
FORGET EVERYTHING I SAID AND WATCH IT WATCH IT WATCH IT https://t.co/itreyIVN8A

— Rian Johnson (@rianjohnson) 10 October 2017
Here… spoiler or no spoiler, you be the judge:
The footage starts off will Snoke's voice over, was he referring to Kylo Ren or Rey when they inevitably meet?
Is Kylo Ren, in what seems to be a raid on the Rebel Alliance's Fleet, about to kill his mother Leia Organa? With his voice over leading us on to believe it might be so, "Let the past die. Kill it, if you have to. That's the only way to become what you were meant to be."
"I need someone to show me my place in all this," says Rey. Was she asking Kylo Ren as he extends his hand or was it said to Luke after he says, "I've seen this raw strength only once before. It didn't scare me enough then. It does now!"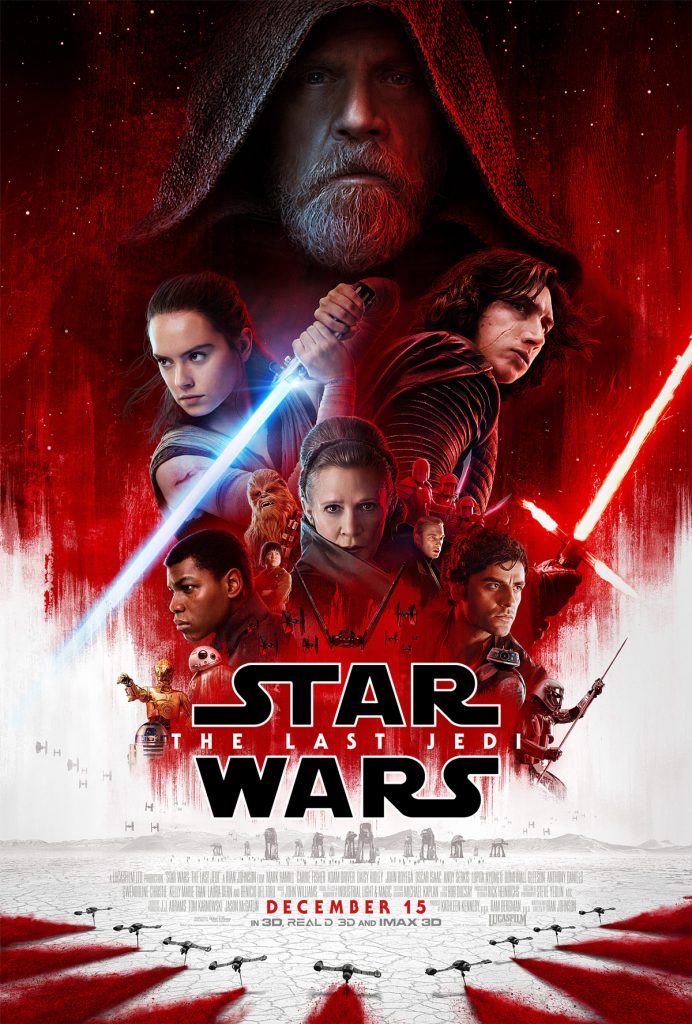 These pieced together scenes and voice overs are meant to throw us off, leave us all hanging, confused, speculating and wanting for more.
But as Luke Skywalker said, "This is not going to go… the way you think."
Star Wars: The Last Jedi is out 15th of December.
---
Tell us what you think… Should all these be taken at face value? Let us know in the comments.