Voice Actors Make Waves In NYC Theatre With Live Performance Of Audio Plays
The LTM Audio Players Troupe, an ensemble of six up-and-coming NYC-based voice actors, will bring a classic performance art to the Off-Broadway stage in an innovative crossover of theatre and voice acting at their debut showcase, a live performance of audio plays at the Actors Temple Theatre on Wednesday, August 27th, 2014.

The LTM Audio Players Summer 2014 Showcase: "Happiness In Unexpected Places" features Melanie Ehrlich, Kimberley Campbell, Samuel Kurnit, James McGowan, Lisa Terlato and Michael A. Zekas, all of whom play multiple characters in the showcase over the course of the evening, performing works from writers from NYC and beyond. A creative mix of two formerly discrete art forms, the showcase is among the first of its kind, and as such is already attracting attention from different areas of the industry.

The unique ensemble is headed by director Melanie Ehrlich, a rising young actress and voiceover talent who is quickly making a name for herself in the NYC acting world.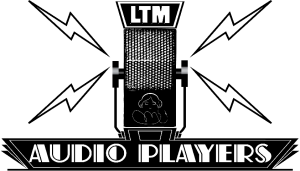 Says Ehrlich of creating the ensemble and choosing the first showcase theme, "There are two things I wanted to do with the LTM Audio Players: create a unique opportunity for voice actors to showcase their work, and make people happy. If nothing else, I'd love to just bring a little bit of positivity to people's lives. The idea behind 'Happiness In Unexpected Places' is to do just that! It's a nice little reminder that happiness might come to us when and how we least expect it."

The LTM Audio Players Summer 2014 Showcase: "Happiness In Unexpected Places" will be performed on August 27th, 2014 at 7PM at The Actors Temple Theatre, located at 339 West 47th Street (between 8th and 9th Avenues). Ticket information for the showcase is available at www.ltmaudioplayers.com. More information about Ms. Ehrlich can be found at www.listentomelanie.com.