World Mourns Death of Superhuman Robin Williams
He rose to fame with his role as the alien Mork in the late 70's television series Mork and Mindy, Robin Williams since then been considered as one of the greatest actor and comedian of our time.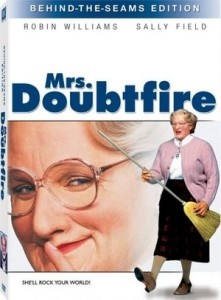 Robin Williams has won an Academy Best Supporting Actor award for his role as Sean Maguire in the movie Good Will Hunting. He was also much loved for such films as Good Morning Vietnam, Dead Poets Society and the memorable Mrs. Doubtfire, a role he was scheduled to reprise next year.  From being a student at Juilliard, to doing stand up comedy; from being Mork from Ork to the serious Sean Maguire; a lovable Nanny/Daddy becomes the creepy Sy Parrish; Robin Williams was a superhuman, being everyone at once.  Robin Williams is a true epitome of character voice and actor.
But what had endeared him to this generation were his voice roles for the characters Genie of Disney's Aladdin (1992) and Ramon / Lovelace of the Happy Feet films (2006/2011).  This chameleonic "GENIEus" has lent his voice in several films since 1988 starting as a narrator for the film Rabbit Ears:  Pecos Bill.  Since then he has spoken in various characters and accents; as human, a robot, a genie, a penguin and most recently as Dennis the Dog for Absolutely Anything scheduled to be shown in 2015.
What kid of the 90's would forget the one minute rapid fire impressions of the blue giant? Or who didn't laugh out loud while Ramon dives to be with Carmen while reciting the longest penguin name ever, "My name is Ramon, Ramon Carlos Boyar Garcia Sanchez Santa Maria Nina Pa-!" With his boundless energy and his unstoppable need to improvise, it is amazing how animators were able to morph his innumerable ad-libs to his characters line per line.  He was all the cartoon characters living in one man's body.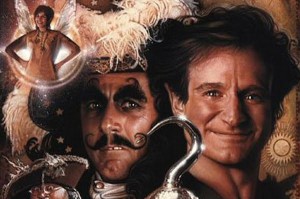 President Barack Obama's tribute sums it all up:
"Robin Williams was an airman, a doctor, a genie, a nanny, a President, a professor, a bangarang Peter Pan, and everything in between. But he was one of a kind. He arrived in our lives as an alien — but he ended up touching every element of the human spirit. He made us laugh. He made us cry. He gave his immeasurable talent freely and generously to those who needed it most — from our troops stationed abroad to the marginalized on our own streets. The Obama family offers our condolences to Robin's family, his friends, and everyone who found their voice and their verse thanks to Robin Williams."
Let us celebrate the life of a man who has unselfishly shared his talents and given us boundless joy.  To our much loved Genie, we wish for your freedom.  Genie, you're free!
August 11, 2014, Robin Williams, aged 63, was pronounced dead at his home in Tiburon, California, in an apparent suicide.  Robin Williams leaves his wife Susan Schneider and three children from previous marriages.