Sheriff Woody Broke the Rules and Lightyear's Voice Cracked
The teaser for Toy Story 4 has been released and fans from different generations are screaming! This is the fourth movie from the franchise. Eight years after giving the world its third installment when people thought it was finally over.
If this last movie of the franchise is emotional for us viewers, how much more would it be for the actors who have been voicing the much loved characters for a span of over 20 years.
Woody's voice actor Tom Hanks told Chris Evans on his Breakfast Show how "historical" it felt while they were recording the final scenes in the movie. "The way you record Toy Story, you're in a room with the team that has created it. When I went in for my last day of recording, I wanted to have my back to them, because usually, you're facing him, so he can look right up and you can talk about it. But I didn't want to see them and pretend they couldn't see me. When I realised what they were going for, I realised, 'Oh, this is a moment in history.'"
Hanks also mentioned how he almost got fired for accidentally spilling the tea that there will be another Toy Story movie. Using Woody's way of speaking, Hanks said, "Sorry, but I am Woody," when the lawyers of Disney called him. The excitement that the new movie gave him made him forget some of the rules. Not so like the Sheriff Woody, no?
While Hanks seems happy on recording his parts for the movie, Tim Allen who voiced Buzz Lightyear was left emotional. Allen revealed earlier this year that recording the final cut left him in tears. On CBS show The Talk, Allen said: "It is so emotional, it's so funny, it's so big, the idea they've come up with, I'm startled.
"I couldn't even get through the last scene. I would love to be a Washington leaker."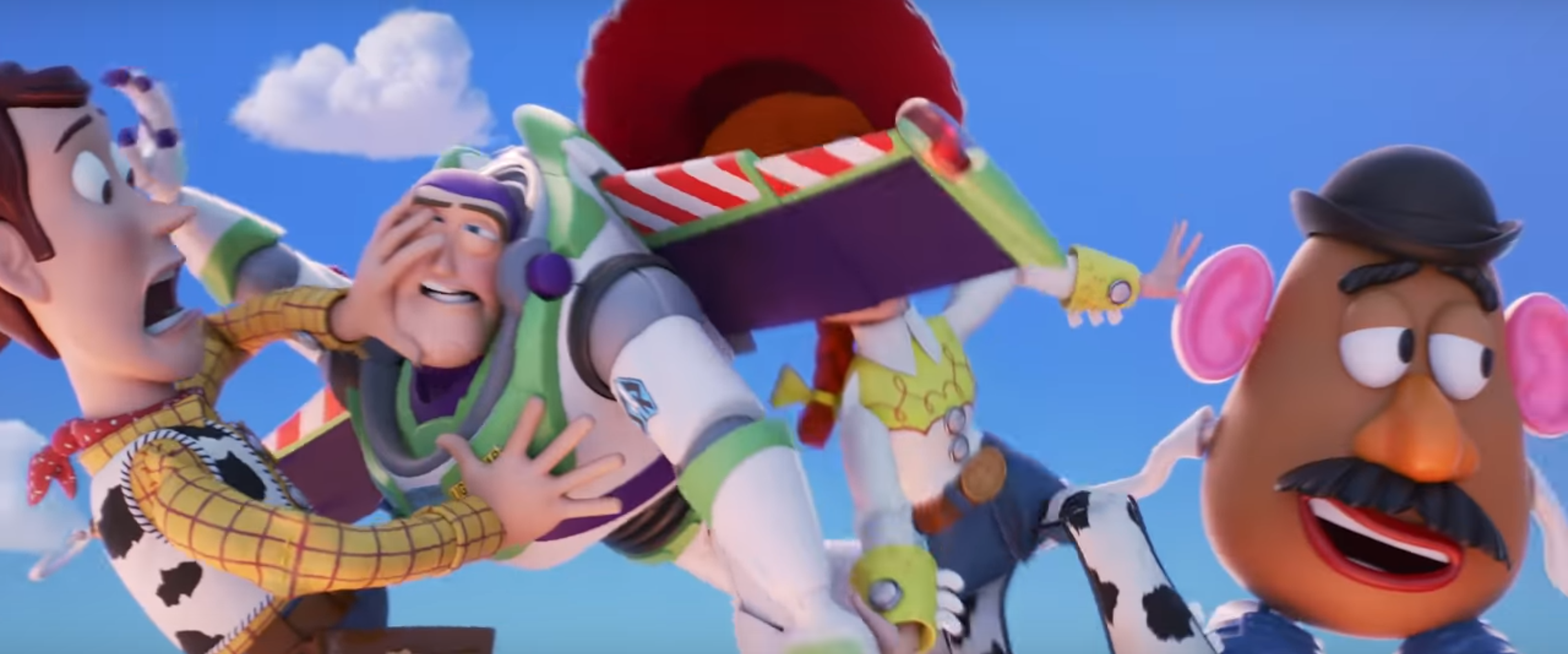 When urged to speak more about the movie, he remained quiet adding: "I just can't do it. I can't give any more away.
"They've got great characters but a couple of scenes toward the end were really hard to get through."
Allen said that the story line and the script of the movie is too good and he just could not say no to doing it.
His interview with Entertainment Weekly showed how much Allen is attached to Buzz Lightyear. In this interview, he said that:  "Somehow they were able to advance this wonderful story that could have easily ended with number three being the best of the bunch.
"It's emotional and funny and exciting and different and took it to a whole new level. It walks the line between comfort – you know what's going on – and discomfort – wondering what's going to happen. It's terrifically emotional."
The two released teasers somehow do not reveal anything about the plot details for the movie. However, there are rumors that it will focus on the relationship between Bo Peep and Woody, which would make sense given that Andy would be in his 30s now.
We will be hearing back from most of the old cast – joining Hanks and Allen are Annie Potts as Bo Peep, and Joan Cusack as Jessie, and the rest of the gang. Sadly, Don Rickles was originally set to reprise his role as the voice of Mr. Potato Head; however, he died April of last year. The gang will be joined by new voice actors (and characters) including Keegan-Michael Key and Jordan Peele as Ducky and Bunny, Tony Hale as Forky, and as Allen revealed during his appearance on The Tonight Show Starring Jimmy Fallon, Keanu Reeves will be joining the team.
"New guys in it that are great. Keanu Reeves has got a great part. Actually, little inside story, even he said (gentle, wonderful guy that he is) 'This sounds too much like Buzz Lightyear.' And his character does have an edge to that."
If the actors were that emotional, guess it's safe to say that this upcoming movie will bring a rollercoaster of emotions to its fans. Bet the last scene will bring tears and laughter to the viewers at the cinema.
Toy Story 4 is set to hit cinemas on 21 June 2019.