The Peanuts Kids… Where are They Now?
There is no doubt that one of the most anticipated film for 2015 apart from the Avengers:  Age of Ultron and Star Wars:  The Force Awakens is the 3D computer-animated The Peanuts Movie.  It is a long way to go till the 6th of November so here's something to whet your appetite.
Ever wonder what happened to the kids who voiced your favourite Peanuts characters?  Wonder no more, here some background and update on some of the memorable voices in the fifty year history of Peanuts gang.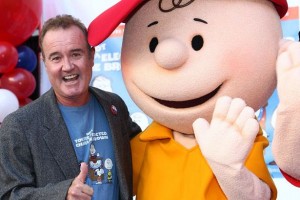 Peter Robbins or Louis Nanasi in real life was the original voice of Charlie Brown in several Peanuts film and television specials including A Boy Named Charlie Brown, A Charlie Brown Christmas and It's the Great Pumpkin, Charlie Brown.  Prior to voicing Charlie, Robbins has already done acting work in various films and television shows including an appearance in the 1960's television hit The Munsters.  He worked with the Peanuts gang from the age of 9 till 13.  His last television credit was as a guest star on the series My Three Sons.
As an adult he worked as a radio talk show host in Palm Springs and later was into real estate.  It was reported last 2013 that Robbins faced some legal troubles.  He was charged with "four felony counts of making a threat to cause death or great bodily injury and one felony count of stalking".  He was sentenced to 1 year in jail but was allowed to do treatment in lieu of incarceration.  After his release, he continued his treatment in a drug rehabilitation centre.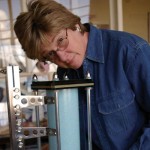 Sally Dryer was eight years old when she started doing voice work for the Peanuts specials and films.  She initially provided voice for Violet in A Boy Named Charlie Brown in 1963 and in A Charlie Brown Christmas.  In the later four specials starting with Charlie Brown's All-Stars! Dyer was then playing the role of Lucy Van Pelt.  In her last stint with the gang in 1969, she voiced the minor characters Clara, Shirlie and Sophie in It Was a Short Summer, Charlie Brown.
Dyer is now a mixed-media artist and also a master framer.  For over 25 years, she has specialised in large scale multidimensional sculptures and architectural and kaleidoscope art pieces.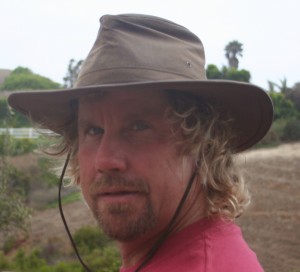 Stephen Shea played Linus Van Pelt in the 1970s set of Peanuts television specials.  His older brother Chris was the original Linus in A Charlie Brown Christmas.  His first work was in Play It Again, Charlie Brown and continue to work on seven more specials till 1975 with Be My Valentine, Charlie Brown.  After that, Shea was no longer active in the industry.
In an interview with Marc Tyler Nobleman, Shea declares that for him the original Peanuts cast was incomparable.  "I stand on the shoulder of the original voices," he said. "I don't think anyone had the sound my brother Chris did, especially in the Christmas show."  Currently, Shea works as a landscape contractor, specialising in designing and building parklike landscapes, koi ponds, waterfalls, and bridges.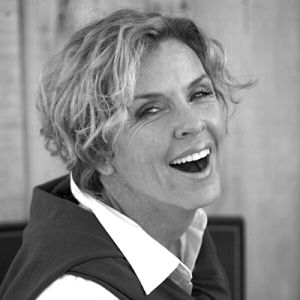 Hilary Momberger first worked as Sally Brown in It Was a Short Summer, Charlie Brown in 1969.  She was also in three other television specials and in the second Peanuts movie Snoopy, Come Home in 1972.  She continued to work as commercial model till she was 12 years old and did voiceover work in a Hanna-Barbera Christmas special and the voice of a few Mattel dolls.
Now 52 years old, Momberger is back in the industry both on cam and behind the scenes as a voice actress.  Having previously worked as graphic artist for a company that made movie ads, she slowly gravitated back to the industry working as a script supervisor from 1991 till present. She worked for movies such as Spawn, Being John Malkolvich, and Fast & Furious 7.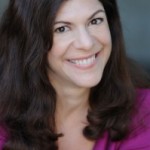 Robin Kohn was also the voice of Lucy Van Pelt in 3 specials and a movie in the '70s.  Her credits include Snoopy Come Home (movie), You're Not Elected, Charlie Brown, A Charlie Brown Thanksgiving, There's No Time for Love, Charlie Brown.  Though not very visible in the both on cam and as a voice artist, Kohn continued to take acting classes throughout her teen years.
Kohn later on earned a degree in law and worked as a real estate broker.  And after taking some voice acting classes she is back in the industry having done voiceover work including audio books and several commercials.  She also now has her own real estate brokerage company.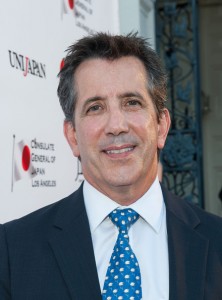 Christopher DeFaria was the voice actor of Peppermint Patty in five Peanuts special including A Charlie Brown Thanksgiving, There's No Time for Love, Charlie Brown and also in the movie Snoopy, Come Home.  He was also the voice of Pig-Pen in A Boy Named Charlie Brown.  Interestingly, his two sisters were also part of the Peanuts gang – Lisa was the voice of the other Patty in four television specials and Gail was the earlier Peppermint Patty in three specials from 1966 till 1968.
DeFaria is now a successful film producer and executive of Warner Bros. Pictures.  DeFaria produced television documentaries and specials where he won three regional Emmys and two NAPTE Iris Awards.  He joined Warner Bros. in 1996 were he was hired as Senior Vice President for Physical Production and later on became the Executive Vice President for Digital Production and Animation. He was executive producer for such movies like Sucker Punch, Happy Feet Two, The Dark Knight Trilogy, Gravity and The LEGO Movie.  In 2013 he was promoted as President for Animation, Digital Production and Visual Effects.
It is always interesting to know where our beloved characters are now.  Whether things turned out all right or they have gone through some life's challenges, the memories that resonates from their voice and character will always be a happy one.