Pat Fraley Honoured by SOVAS and Backstage with the Vanguard Award for Education
This November, the Society of Voice Arts and Sciences (SOVAS) and Backstage will honour one of the industry's premier voiceover artist and teacher Pat Fraley with this year's first Backstage Vanguard Award for Education.
Pat Fraley has been in the industry for over four decades.  A career that started in Australia, then skyrocketed in the US after lending his voice in a Hanna-Barbera production, and since then Pat Fraley has been the voice of countless television and movie animation characters, with credits to over 4,000 characters under his belt, making him one of the top voice artists in the industry today.
But more to being a respected voice over artist with many awards and nominations for his performances, Pat Fraley is also recognised in the industry as a top voiceover trainer, whose teaching career has spanned as long as his voiceover work.
In this year's first Voice Arts Awards, SOVAS and Backstage will give distinction to Pat Fraley's invaluable contribution to the voiceover industry as an educator.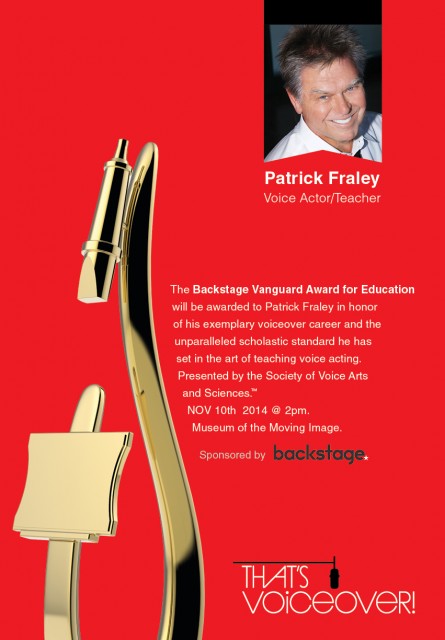 Backstage Vanguard Award for Education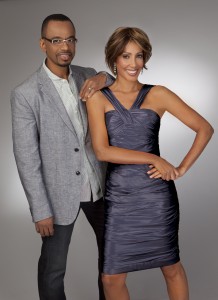 Rudy Gaskins, CEO of Society of Voice Arts and Sciences, says, "The award is, first and foremost, about the power of acknowledgement to engage and inspire the human spirit. We are, all of us, powerfully moved by the acknowledgment of our hard work and contributions to others.  Many people are on the vanguard of pushing limits in some way, but this year, Backstage and SOVAS selected "Education" as an essential opening to creating careers through developing employable skills and artistry."
It is indeed important to not just recognise the performances of the actors in the voice and audio industry, but also the men and women who helped mold these actors.  "In certain fields, voice acting being one of them, it is particularly difficult to find a source of knowledge – a teacher who not only has all the requisite skills and insights, but who can match the student's energy and learning style and who has something extraordinary to offer those who would be inclined to take the learning to unimagined places," explains SOVAS Executive Producer, Joan Baker.  Joan further shares that the "award is a mechanism for identifying talent and bringing them out into the open.  It is also a catalyst for those who teach to recognize the importance of enhancing their skills as teachers.  Too often, people teach to make ends meet and not because they have a love for it or are particularly good at it. Mind you, making a living is as good a reason as any to start teaching but some people discover they have a knack and a gift and they become consumed by what they can provide to others.  Those are the teachers we all hope to encounter. The award points to the pursuit of excellence in teaching."
SOVAS and Backstage is composed of key people in the voice and media industry who also teach and coach, and has first hand professional experience working with other educators in the industry.  As Gaskins stated that SOVAS and Backstage has "powerful, intangible insight that outweighs any artificial measures one might want to establish as an empirical rule of thumb.  We looked at the most prolific educators in the field and discussed how their impact, not our imposed point of view, defines the award."
Pat Fraley – The Man, The Actor, The Teacher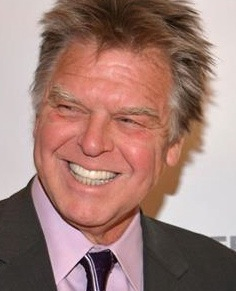 "There's an old adage that says "Children choose their parents." This award chose Mr. Patrick Fraley."  This was shared by Joan when asked why Pat Fraley was chosen by SOVAS and Backstage for the award.  She further states that, "It was in the discussion about how the educator defines the award, not the other way around. When you look at Fraley's body of professional work as an educator, the exemplary canon of educational materials he has created and the testimonials from those who are fortunate enough to learn from him or co-teach alongside him, you walk away with a reputation that brings more luster to the award than the award does to him. He set the bar."
Voiceover Herald had a chance to learn more about the man, the actor and the teacher, as Pat Fraley shares with us insights of his career and of the industry.
VOH:  Please share with our readers how you started your career in the voice acting.
PF:  I begin the performance side of my career when I moved from the US to Australia.  I had gone through six years of acting training in university, however, in the early 70's, there were few ways of being trained to be a performer other than through theatre.  As I finished my training, I found the possibilities for getting a position in a theatre company in the States next to nil.  I considered other countries and I landed on Australia, and finally was able to get a position in a small repertory company in Adelaide, South Australia.  Within a couple of weeks of arriving, an advertiser called the theatre company and asked if they knew of an actor who could do an impression of "James Cagney" for a commercial.  They said, "Oh, yeah. We have a Yank in the company (I suppose they assumed all Americans sit around in bars and do impressions for each other)."  I faked the impression, and it turned out that I was much better at doing exaggerated, comedic characters than performing Chekov, so I was off and running with the voice over performance side of my career.  About the same time, I was hired to teach "Vocal Dynamics" as they called speech and voice training in those days, at Flinders University in Adelaide.  That experience began the teaching side of my career. From that time on, teaching and performing voice over have been part of my mix. That was 40 years ago.
VOH:  We learned that you started really young doing some acting.  Has it always been the career you wanted to pursue?
PF:  I never considered "voice acting," as a possibility until my experience in Australia.  When they gave me my "pay packet" for the radio commercial, and it was the same amount of money as my weekly salary at the repertory company, and that I was better at performing a wild duck than doing Ibsen, things changed.  As far as performing, I can't remember a time when I was not fashioning a costume and pretending to be other people.  It was as if I never had a choice.  I was compelled to perform for my classmates and family.  Also, I was the kid who "directed" the neighbor kids in our play at "Cowboys and Indians," "War," and the like.  I was very good at dying.  I remember teaching kids how to die "really good."
VOH:  You are known for many memorable characters, do you have any favourites?
PF:  A character for the Disney animated TV show, TaleSpin in the 90's.  I voiced the naïve, dim, but lovable character, "Wildcat."  Years later, I started getting mail from fans who were challenged with Autism, Asperger's, and ADHD.  It turns out that when they were children, they identified with "Wildcat" and were delighted and comforted by watching a character that was challenged, but beloved by all the other characters in the show.  That experience moved my work passed amusement to meaningful.
VOH:  In your career that spans for over four decades, how has the industry changed since you started?
PF:  The most dramatic difference is the decentralization of voice over performance.  The good news is that performers who live in communities outside London, NY and LA can have careers recording from their home recording studios supplying narration for audiobook, documentaries, commercials and the like. The bad news is that performers work in "abstraction," inasmuch as they must imagine and pretend they are interacting with other characters, directors and producers.  They must hone their technique at self-direction, and really, get very skilled at using their imagination and pretending, as they must sound as if they are reacting to other characters that are "virtual."
VOH:  Has this changed your career in any way?
PF:  It has not impacted my voice over performance side of my career as I live in Hollywood.  This is still the Mecca for work on major animated films, TV animation, and Video Game work, but it has changed the way in which I teach those who cannot come to LA to train with me.   I now reach out to students from my home in Hollywood with Home Study Courses to those who live regions all over North America, the U.K., France, Thailand, Canada – all points of the compass.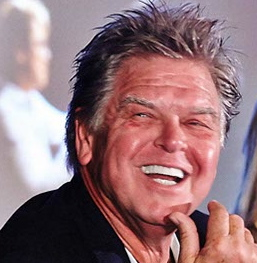 VOH:  You mentioned that your teaching career coincided with you starting a serious career in voice acting, but as you shared earlier, even as a kid you were in some ways "teaching" your friends.  So did you have the same fondness to teaching as with acting reason why it was natural for you to start training and coaching other talents?  
PF:   As with performing, I didn't make a choice, teaching chose me.  I suspect it comes from a need I had as a boy to seek safety by hiding within the skin of other character to express myself. Teaching is another way of hiding.  I delight in seeing my influence on performers and their work.  I think it is part of the Big Plan to mentor, and share wisdom when one gets old.  One becomes aware of the foot race between energy and wisdom.  As energy flags, it is a joy to hand the wisdom baton off to those with fleeting feet.
VOH:  What has been the most rewarding part of being a voice talent?  As a Coach/Educator?
PF:   The most rewarding would be meeting my family's needs in a creative way and living a life surrounded by fascinating people who struggle with fitting into other societies.  I live among wild orchids with twisted stamens and bent petals.
As a coach, I don't know about the most rewarding part, but teaching allows me a respite from the wearisome battle with self-absorption.  As with many performers, I have struggled with selfishness my entire life.
VOH:  With all the work you have done and the recognition you have received, what is for you your biggest accomplishment so far? 
PF:   As a performer, there are three.  Critically, it would be my audiobook narration work on The Adventures of Huckleberry Finn.  Commercially and culturally, it would be my role as the evil, bodiless villain, "Krang," in the original animated TV series, Teenage Mutant Ninja Turtles, and emotionally, it is my work with TaleSpin as "Wildcat," as like I shared it put meaning to my work.
VOH:  Is there anything else in your life or career you are looking forward to achieving?
PF:   As far as my career is concerned, none – I've done everything over and over.  As for my life, I look forward to achieving more success working a character who needs a lot of development:  ME.
VOH:  How do you feel about you being chosen as the Backstage Vanguard Award for Education? 
PF:   I am particularly pleased at being chosen for this award.  "Vanguard" is a military term for those who are on the forefront of the battle, where there is great vulnerability and victory.  Those on the vanguard are fearless, insane or senseless.  I'm a combination of all three!
VOH:  What does this recognition means to you, and for other trainers and coaches?
PF:   For me, it recognizes my family, friends, teachers, students and colleagues who encouraged me throughout my life.  Speaking for all my teaching comrades, we are so grateful that such an award has been created.
A true mark of an educator is not just having the ability or the skill to pass on knowledge, but also has the wisdom to acknowledge that everyone, even the most seasoned artist or teacher, is a work in progress.  Pat Fraley is indeed a class of his own and one who deserves to be called VANGUARD of the industry.
---
Pat Fraley's presentation for his Backstage Vanguard Award for Education will be held at the Museum of The Moving Image on the 10th of November, 2014.  The award sponsored by Backstage Magazine will be presented to him at 2 p.m. on the event's main stage, followed by a one-on-one interview. 
On the previous evening, Sunday, 9th of November, Fraley will also be an awards presenter at the 1st Annual Voice Arts Awards Gala.