More than Just Penguins (or Voice Actors)
There is another treat coming our way this holiday… Penguins of Madagascar is out this week and it packs a mean punch… the voiceover powerhouse kind of punch.
Oh we are not talking about the two mega stars who joined DreamWorks' fourth offering of Madagascar, but we are talking about the four dashing and bold heroes of Madagascar – the Penguins.
Of course it is worth mentioning that Ben Cumberbatch, one of the most sought after male actors in the movie world today, both for live action movies and voice over work, joins the Madagascar team as Classified.   Classified is a gray wolf and team leader of the North Wind (an elite task force dedicated to save helpless animals.)  Also joining the cast is the legendary versatile character actor, John Malkovich.  Malkovich lends his voice to the evil and disgruntled octopus Dave/Dr. Octavius Brine, who abducts penguins around the world.   But superstars as these two are, the limelight belongs still with our four unlikely heroes.
It all started with the first Madagascar movie when we were first introduced to the four penguins, Skipper, Kowalski, Rico and Private who were then instigating a zoo escape with the Zebra Marty.  Two more films after, we learn more about the adventurous, devil-may-care penguins… and then finally, a movie of their own.
What is interesting about the four penguins is not just how funny and memorable their characters are portrayed in the movie franchise, but also the voices behind these characters.  All four voice actors are involved in the Madagascar franchise and DreamWorks in more ways than one.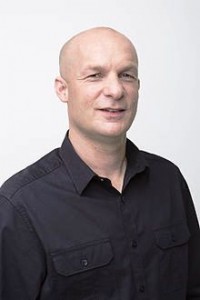 Christopher Knights is Private, the youngest member of the team, and always the rookie.  Knights is an English actor and editor who has also done voice work for the Shrek franchise as Thelonious/Blind Mouse.   Apart from his voice work, Knights also worked as a first assistant editor for both Shrek and Madagascar.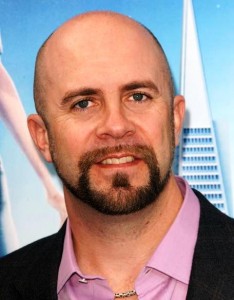 Conrad Vernon is Rico is the silent penguin yet considered as a loose cannon who only expresses through grunts and squeals.  Vernon voiced another character in the previous Madagascar films.  He was Mason, one of the Chimpanzees alongside with the silent Phil.  Vernon also did double duties for the films; he was creative consultant for first Madagascar in 2005 and later on was one of the directors for Madagascar 3: Europe's Most Wanted.  Vernon has done voice roles for several DreamWorks movies like Shrek and Monsters vs. Aliens, and also worked as either as storyboard artist or director.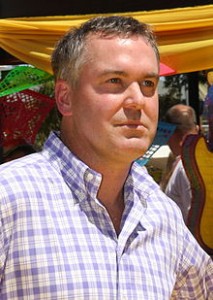 Chris Miller is Kowalski, the brains of the penguins and right hand (or should we say flipper) of Skipper.   When he joined DreamWorks he started as a storyboard artist and additional voices for several of the production's movies.  He would later on direct Puss in Boots. In the first Madagascar, his other role was as story artist.
Finally, we have Skipper, the main star of the movie and voiced by none other than the top honcho, director Tom McGrath.  Mcgrath, was first known to the movie industry as an animator.  He had his first directorial debut in Madagascar which he co-directed with Eric Darnell.  This was also his first voice work as he initially only lent his voice to the temporary tracks till they find an actor.  However, everyone in the studio liked the voice and agreed that Mcgrath should keep the role.  He went on to direct the two other Madagascar movies.  For Penguins of Madagascar, apart from his voice work, he is also one of the writers and Executive Producers.
McGrath shares in an interview with NPR, "As each film went by, people really loved the penguins, and it was easy because they were just pure comic relief and they didn't have to support a story.  But as we did three films and did three shorts and then they had their own TV show, we were able to develop the characters. And … each one of their personalities became much more distinct." And about his experience doing the voice roles, McGrath shares, "It taught me to be a better director just from stepping in the shoes of recording voiceover."  With their involvement in not just putting the voice behind the roles, but also in the creation and development in the characters, there is so much to expect from all four actors and of the movie.
Penguins of Madagascar will be in theatres this 26th of November.