How to Get Started As a Voice Over Actor
Straight from the mouths and experience of today's great voice over actors.
---
So, I want be a voice actor! Sounds like fun and it looks easy and you're some kind of celebrity! I would have a reason for wanting to become a voice over actor – that's how it all gets started for a person. I am either someone who enjoys experimenting on my voice after finding out I could impersonate other people's voice or I just really do want to be the next Bugs Bunny voice because I enjoy all cartoon shows with Bugs Bunny in it.
Perfect Practice Makes Perfect!
We all have reasons for doing the things we do and for wanting to become the things we want to become. Bob Bergen was five when he told his mother that when he grows up, he wants to be Porky Pig. As a child, Bob Bergen, favorite show was the Looney Tunes and his favorite character Porky Pig. It was said that his parents were dismayed at him because he spent more time practicing and eventually perfecting Porky Pig's famous 'eh-puh-peh-eh' voice. But it all paid off as he now the current voice of Porky Pig – talk about a dream come true, right?
Improvisation, Comedy and Voice Characters
Then there's Maurice LaMarche, the voice over from the Coca-Cola and Froot Loops commercial; best known for voicing The Brain in Animaniacs and for his Emmy-winning performances in Futurama (yes, that voice actor). LaMarche has done various works for many Warner Bros. Animation, DiC Entertainment and Cartoon Network animations.
Before becoming a voice over actor, LaMarche was a stand-up comedian and a master of mimicry. He once said "(he) was probably about five years away from going from being a good comedian to being a great comedian" and "only impressionist that actually comes from somewhere." That's said a lot about his skills. His impersonations and stage presence was strong during his stint as stand-up comedian. His skills in improv and mimicry no doubt made him a sought after voice actor that he is today.
Passion
Nancy Cartwright, the voice behind Bart Simpson in The Simpsons also discovered her passion young. She was a child when she got started by performing in the theater and doing that, she gained confidence and discovered she had the ability to make people laugh.
So how to get started as a voice actor?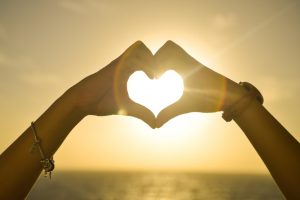 Have the passion – the passion for acting, for mimicry, the passion to make people laugh, and please an audience. Famous voices would say that acting is a prerequisite to successful voice overs. Which might also be a point for an argument here. According to Bob Bergen, "it's the acting that gets the job, it is definitely a skill and a craft that takes time to cultivate."
Daws Butler has also been quoted in saying that 'voice acting is real acting'. It definitely isn't just about doing funny voices. If you've seen any of those behind the scene's for animation movies – you'd catch a glimpse of actors working in studios with enough space around them as they gesticulate while giving voice to a character.
There would be some truth to these commercials, especially so that a voice actor would need to capture and ignite the audience's interest on a product – sometimes all in the space of 30 seconds and ten sentences just by using his voice and some compelling videos of the product.
On the other hand, why celebrities may have broken through to the voice over industry but have not really taken over it, is defined by Joanna Ruiz, a voice who has given personality to numerous characters in a range of children's shows, describes it in a nutshell, "a lot of people reckon they can do a funny voice, but it's not enough – you have to bring the script off the page for an audience who can't see you. It's amazing how many famous people want to do it, but don't get offered the part because they are too used to acting with their whole body."
The concept remains the same however, whether a celebrity endeavoring into the voiceover industry or you are a voice over actor through and through – the passion has got to be there. When performing for original character voices – like a character made for a commercial or conveying the personality of a product – it is important to put yourself entirely in it. By doing that you are already developing your skill and craft in voice acting.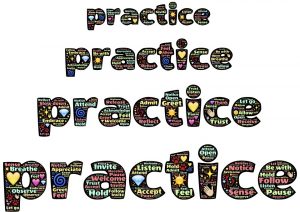 Practice includes listening and accepting feedback. Joe Alaskey was one of the several actors who gave voice to many Warner Bros. characters. He was scouted by Friz Freleng from his stand up acts in the 1970's and critiqued his work and repeatedly coached Alaskey to keep working at it and to prepare for the future. Joe took the advice and immersed himself in the Warner Bros. cartoons as if he was five-years old again and listened and practiced every single day to improve on each character's unique sounds and to add to their personality.
Joanna Ruiz adds to this, "Take a script and read it with silly voices because you have to remember to act, too. You need lots of ups and downs in your voice and more expression than in straight acting roles since the audience can't see you." Listen and practice.
Phil Proctor, a veteran actor, writer and producer says of his transition from stage to voice overs, "I had to learn how to accommodate my own eccentric skills to the rather restricted demand of a particular vision, or often lack of vision, in order to create whatever it was that the client ultimately wanted to hear." It is not unusual for a client to give voice over job directions for a voice over audition and in the end hire a voice actor who has done more than the direction provided but made the voice exactly what they envisioned but had not been able to put into words. Plenty of practice and experience, gives you that edge to execute a direction perfectly, identify what could be missing and innovate for that would be the challenge – working with a direction which sometimes might be limited and improving on it to give the client what they want.
Find Your Niche
You don't want to spread yourself too thin though, know your strengths and your limits as a voice actor. If you think you can do the voice of an eight year old – perhaps you have that kind of voice – go ahead and do it but make sure you can carry it throughout the duration of the whole project without damaging your voice. Plus, you would need to focus on one, or however many you feel you can focus on – that you can master and execute perfectly because you keep doing it over and over again.
Create a Demo
"As far as the demo tape process goes, I don't believe in telling a story. Each segment should sound like it's a clip from a cartoon, where your character is involved and doing some kind of action. You should never repeat a voice on your demo tape. Each clip should have a totally different scene; perhaps one is jet fighter pilot, another a nerdy kid trying to ask a girl out, but scenes that contrast. You want to leave the listener asking for more. The average length of a demo tape is two-and-a-half minutes. I recommend one-and-a-half, because you are asking someone to take one-and-a-half minutes of their life for your life. And chances are you are one of 20 or 30 tapes they have to listen to that day." That's Bob Bergen talking to Joe Bevilacqua for Voice Acting 101, an article published in 1997 in a magazine called Animation World Magazine.
That might be about three decades ago when these two big names in voice acting back then had this conversation but most of it still holds true today. In demos, you have got to show your skill and versatility with your talent in voice as far as providing scenes that contrast and will show off the breadth of what you can do with it.
That done, for voice actors, especially those still launching their careers and don't yet have their own studio, there are numerous studios out there that can help a beginning voice actor put together a compelling demo reel.
Audition! Audition! Audition!
They say voice actors should enjoy auditioning as you would be spending more time doing this than actual voice over projects. Do your rounds – knock on radio and TV and radio stations doors and see if you can do an audition for an ad. Volunteer to do voiceover work – for example, for companies who do free talking books and the like. Remember, as a voice actor you need to gain that much needed experience. Not only do that, by putting yourself out there, you start to build up your contact list. Doing these might even get you referrals. Bob Bergen was referred by Casey Kasem to voice over agent Don Pitts. With Don Pitts, Bob Bergen booked his first cartoon, Spider Man and His Amazing Friends. He studied with Don Pitts for five year and with him slowly built up his voice over resume with a series of cartoon and commercial gigs.
Develop YOUR OWN Voice
Finally, don't be afraid to develop a voice. Nancy Cartwright as Bart Simpson has the funniest story for this. When she went for that audition, she was auditioning for Lisa Simpson. But, she says, she just couldn't do Lisa Simpson. Then she saw the auditions for Bart Simpson and thought that, that was something she could do. Nancy Cartwright asked to audition for that part with one voice, one concept and got the role. June Foray says, "We all have greed; we have anger; we have charity; we love; we have all sorts of emotions. Being an actor, you have to capture your own feelings, and with your proclivities for voice-changing, you can insert that wonderful human quality that you have into that character with that particular voice that you're using."
---
How can I get experience?
Consider voluntary work for people like the RNIB. It's a great way to gain experience, make contacts and get a foot in the door! You could also try Hospital Radio or reading to children in schools.  This is also a good way to get feedback from audiences – are you engaging enough?