Five Most Iconic Voice Over Artists
We list, arguably, the five most iconic and influential voice over artist of our time.  They were chosen not just because of the span of their career, but the diversity of their work, and how iconic and lasting were their characters in the hearts of all animation and film fans.
Tara Strong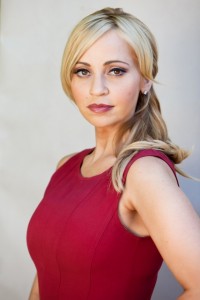 Tara Strong maybe the youngest in the lot, but her career spans for almost 30 years starting at a young age of 13 with her role as Hello Kitty.  She has since then scored such plum roles like Batgirl and Harley Quinn of Batman, Dil Pickles from Rugrats and All Grown Up!, Bubbles from The Powerpuff Girls, Timmy Turner and Poof from The Fairly OddParents, Raven from Teen Titans and of course Ben Tennyson from Ben 10. Any animation and video games fans will surely recognize Tara's voice and scouring online for any top voice actors list, she is almost always in anyone's top five.  Having been nominated four times for an Annie Award – fans are hoping she will bag one soon.
Billy West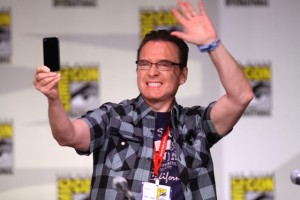 If we will just talk about diversity, Billy West is a definite shoe-in.  In his career that spans for over 30 years, Billy may have the longest list of character voices in the industry to date.  He started his career in the early 80's doing comedy routines in Boston's WBCN.  He later on switched to voice acting through a short lived animated series The New Adventures of Beany and Cecil, playing one of the lead, Cecil.  He quickly followed that up with various characters in notable animation series such as Futurama, Jimmy Neutron and Teenage Mutant Ninja Turtles.  Of course anyone who was brave enough to take on the voice of Bugs Bunny and Elmer Fudd after the legend Mel Blanc and do successfully with it deserves to be on the list.  He also took on other much loved cartoon characters like Shaggy Rogers, Popeye and Woody Woodpecker.  Billy West has voiced so many characters in one series that conversations in the scenes were often held entirely between the characters he is voicing.  He is truly a versatile actor and we will definitely hear much more from him.
Dan Castelleneta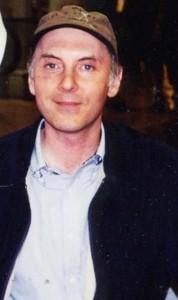 Who has heard Homer Simpson and not think of Dan Castelleneta?  Dan's name is almost synonymous to his longest running role to date.  He is of course not only known for his character Homer (and various other characters in the The Simpsons series) but he has also done various roles in several television series and specials – The Adventures of Dynamo Duck, and the animated series Back to the Future: The Animated Series, Earthworm Jim, Aladdin, Hey Arnold!, and Darkwing Duck.
Dan Castelleneta may not have the long list of characters under his belt compared to the other voice over actors in our list; however Dan is a true icon of his time having already won an Annie Award and four Primetime Emmy Awards for Outstanding Voice-Over Performance.
June Foray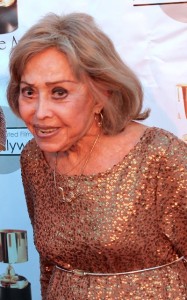 June Lucille Foray started her career in acting doing light appearances in live action movies in the early 1940's. On radio she was the voice of Midnight the Cat and Old Grandie the Piano on The Buster Brown Program.  Her voice was heard in various Walt Disney feature films from Cinderella to Peter Pan, to playing Grandmother Fa in the 1998 hit Mulan.  She has worked with Hanna-Barbara for the animations like – The Flintstones, Tom and Jerry, Scooby-Doo, Where Are You!, The Jetsons.  The most memorable character June has played is Rocky the Flying Squirrel in the cartoon series Rocky and Bullwinkle (she voiced all the female character in the show.)  The list goes on and on… even playing roles in the more recent Looney Tunes Show, Family Guy and The Garfield Show.  June, now in her late 90's, boasts a formidable (and active) career in the industry for almost seventy years!
June Foray is the oldest entertainer to receive an Emmy Award for Outstanding Performer in an Animated Program in 2012 for her role as Mrs. Cauldron on The Garfield Show.  At the age of 97, she still reprised her role as Rocky the Flying Squirrel in a series of Rocky and Bullwinkle shorts.  September last year, she was honoured with the Governors Award at the 65th Primetime Creative Arts Emmy Awards.  June Foray is a true icon and a living legend.
Mel Blanc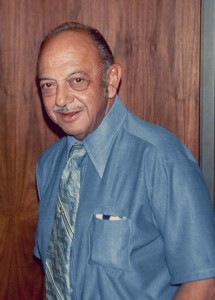 We can boldly say that Mel Blanc will almost definitely be the number one in everyone's list.
Mel's career started at the age of 19 as a voice actor for the KGW radio program The Hoot Owls, where his talent in creating multiple characters was first noticed.  In 1936, he joined Leon Schlesinger Productions which was producing theatrical cartoon shorts for Warner Bros.  His first starring role was when he replaced Joe Dougherty in voicing Porky Pig.  And as they say, the rest was history.  Mel became one of the most prominent voice actors during the Golden Age of Hollywood.  Mel voiced many (if not all) memorable characters in Warner Bros cartoons – Bugs Bunny, Daffy Duck, Porky Pig, Tweety Bird, Sylvester the Cat, Yosemite Sam, Foghorn Leghorn, Marvin the Martian, Pepé Le Pew, Speedy Gonzales, Wile E. Coyote, the Tasmanian Devil.  He went on to work with Hanna –Barbara which he again voiced for another set of iconic characters – Barney Rubble of The Flintstones and Cosmo Spacely of The Jetsons.  Notable too are his character voices for Dino the Dinosaur, Secret Squirrel, Speed Buggy and Captain Caveman.
He continued to work till the late 80's, with a career spanning for more than six decades. Mel was the first voice actor to receive an on screen credit and only one of three actors whose character (Bugs Bunny) to have received a star in the Hollywood Walk of Fame.  Mel Blanc is truly the most prolific voice actor in the industry's history.
This is a tough list to make as we have so many inspiring and talented voice over artists that has left their mark in the industry however short or long their career has been.  The list can go on with such iconic voices like Peter Cullen who will be forever immortalized as Optimus Prime and Kevin Conroy, the epitome of Batman's voice.
How about you?  Who would have made it on your list?