Why Competition is a Good Thing
Working as a voiceover artist is great! Growing up if someone had told me I'd be earning money for talking I would have thought they were having me on. It's a brilliant industry to work in and is exciting as you never know what's coming next, it's rewarding as you get to work with fantastic people, you get paid to talk (although we all know there's a lot more to it than that)  and it's an industry that is growing and expanding fast.
So as it's such a great job and is becoming well known is it any surprise that lots of people want to join in? More and more now days when people ask me what I do for a living I'm having to explain it a little less. I think the A list actors and celebrities have brought voiceovers to a lot of people's attention as well as the big animation films.
So why do I think competition is a good thing?
It makes you a better voiceover artist as you have to raise your game and make sure you are the best you can be.
It makes you appreciate the loyal clients you have.
It keeps you on your toes as you have to be up to date with the latest trends, news and technology.
It means that the industry is growing.
Worrying that the person to your left is going to steal all your work creates a lot of very negative energy. And even though you think you're keeping it to yourself it can come across. Being frightened that people around you are stealing your work is not a nice place to be.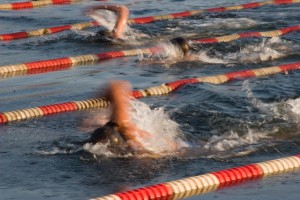 So, how to embrace competition?
Share your knowledge, what would have helped you when you started out? Those people you help may come back to help you later on down there career.
Be positive and see it as flattering that people want to do what you do.
Think about the world and what a huge massive industry we work in. There are so many niche sectors and being able to work online the world is literally our oyster.
Keep learning, things change so make sure you're up to date with the latest trends and technology.
Take responsibility for your own business. Here's a blog I wrote called 'Who's fault is it?'.
I'm not saying share everything you know and all your contacts! I'm just saying that if you accept that competition is out there and that it makes you a better voiceover artist and entrepreneur you can feel a little more confident and less scared. Competition means that the industry you work in is worthwhile, so that's a good thing.
Do nice things for other people and be helpful as it'll make you feel great and will come back to you.