Voice Actor Takes Hilarious Swipe at Casting Websites
Voice actor Joe J. Thomas has posted a hilarious take on a "Pay-To-Play Voice Casting site [that] dominated the internet." The fictitious look at the website called V321.ru and "based in the Soviet Union" is a no-holds-barred insight into his thoughts on the online casting industry.
The male voice talent who has appeared on hundreds of commercials and video games among other things, takes a stab at Voice123 in this tongue-in-cheek look at how the ship has sailed after allowing a flood of amateurs to join the website.
The post contains comical recordings, which showcase Thomas' humor and acting skills.
Thomas goes on to point out how the site once had potential.
"What used to be a good potential source of work in the VO industry has degraded significantly. The current business model relies on enticing those interested in voice over to part with hundreds of dollars in the often futile hopes of establishing their careers. Like a pack of junkyard dogs fighting over a rotten shoe, subscribers to the services compete over meager scraps of jobs doled out to them as if they were a filet mignon. This mentality, where the talent are not vetted but simply allowed to join if they have the cash, waters down the sites and, ultimately, cheapens the entire industry. The companies involved rely not on the quality of their talent, but on the quantity of starry-eyed users they can get to buy into their way of thinking."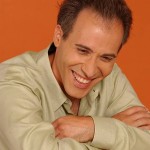 Their competitor VOICES doesn't come away unscathed either after the website introduced changes to their system.
"they have effectively cloned Voice123's business model of the rating system and Smartcast."
Many professional voice actors continue to vent in online forums and social media about the way voice casting websites are now focused more on selling $300+ memberships than trying to keep pay rates in line with, or at least close to industry standards.
A large number of seasoned voice actors now exclusively have their talents listed at industry newcomer The Voice Realm. The website pre-screens all talent, and only accepts roughly one in every ten that apply. All rates are set, therefore there's no bidding rates down for jobs, there are no restrictions on the amount of auditions talent can submit for, and payments are made to talent within 72 hours of a job being approved.
Professional voice actors like Larry Wayne have nothing but positive words to say about his experience.
The Voice Realm has opened the door for me to meet new clients. Initially, it was a little different working with The Voice Realm because they have a slightly different way of doing business. But once I understood it, it all made sense. When I book a job, I like to get the finished product to the client quickly and efficiently. The web site is easy to navigate through and allows me to be quick about it."
The site has forged working relationships with advertising agencies on every single continent bringing bigger jobs and more ongoing work through the site. Wayne continues:
"I can say that in the last 6 months, I have received more work through The Voice Realm than I have from the other P2P (pay to play) sites I am on. Maybe it's because there are just too many voices on the other sites trying for the same jobs. I also like that with The Voice Realm the rate is already established before you accept the job. No surprises. And payment is fast! I don't even work up an invoice."
[hr]
We have got a story that's sure to ruffle some feathers being published tomorrow here at Voice Over Herald. Be sure to check back. Like us on Facebook to get voice over industry updates daily in your news feed.
What have been your experiences finding work through voice casting websites? Do you search for voice over auditions online, or do you do your own marketing? Let us know below.