Behind the Voices: Hey Arnold!
It's throwback Thursday!
Any kid who grew up in the 90's definitely knows Arnold, the football head.  Who didn't imagine being part of the gang of coolest kid in Hillwood?  Who didn't wish to spill the beans on Helga – tell Arnold of her undying love?  Every kid wished to have a best friend like Gerald or Phoebe.
This trip down the memory lane is all because of one amazing artist – Nuri Durr.  This former caricature artist shared on his Instagram (@ActionHankBeard) some interesting artwork on our favourite kid on the block and his friends.  His collection is called Yo, Pataki! – a re-imaging of some of the characters in the well-loved Nicktoons series as adults, each with an intriguing back story.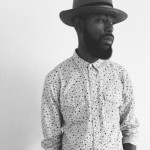 VOH asked Nuri what has inspired him to create the adult re-imaging of the Hey Arnold! characters, he said, "As a kid Hey Arnold! was my favorite Nicktoon.  For a long time I wanted to do a series of Hey Arnold! drawings, but I didn't initially plan to portray them as young adults because so many people have already done it.  The inspiration for Yo, Pataki came from a planned spin-off to Hey Arnold! that I read about called The Patakis.  The script that Craig Bartlett wrote was apparently "too dark" for Nickelodeon.  It was offered to MTV, but the channel declined it because they felt it was too similar to Daria at the time."  Nuri adds, "The idea of a Hey Arnold! spin-off that focused on Helga and her family stuck with me though, so I thought it would be fun to try and expand on Craig Bartlett's idea.  Some of the decisions behind some of the characters back stories (Arnold moving to San Lorenzo, Miriam's AA meetings etc) are direct references to The Patakis. The rests have references to original Hey Arnold! episodes and characters, personalities or interests."
Like a lot of kids in the 90's Nuri was fascinated by the cartoon series.  Nuri shares, "There are so many things I loved about Hey Arnold.  I'm originally from Chicago.  As a kid my family and I lived in a house and neighborhood similar to Arnold's, so I could identify with it on a personal level.  Kids hanging out after dark and stuff.  The wide array of colorful characters like Pigeon Man and Oskar Kokoschka.  The themes the show dealt with.  Compared to other Nicktoons at the time Hey Arnold! was a bit more mature.  More rooted in reality.  For those reasons it always appealed to me."
---
Now let's take a look back at one of Nickelodeon's best animated cartoon series.
Hey Arnold! was the brainchild of Craig Bartlett. The Arnold character was plucked from a minor character he created while working on the Pee-wee's Playhouse.  The series is set in a fictional city Hillwood, which was once described by Bartlett as an "amalgam" of Seattle, Portland and Brooklyn.  The story revolves around Arnold, a fourth grader who lives with his grandparents, Phil and Gertrude.   We follow Arnold around as he solves various predicaments he and his classmates would get involved in.
Arnold was once described as a meddler.  But he is the kind of meddler you would like to meddle with your problems.  Arnold has this distinct look – football shaped head, blond hair parted in the middle where his tiny blue cap sits almost permanently.  He is an optimist and a dreamer who goes out of his way to help out – his classmates, his grandparents' tenants and even the whole town.  He loves music (particularly jazz) and owns a very advanced sound system.  He is also good in sports, particularly baseball and football.
But apart from Arnold, what makes the series much-loved by fans is the motley crew that joins Arnold in his problem solving adventures.  His grandparents, classmates in P.S 118, the tenants of Sunset Arms boarding house, and rest of the characters in their town, make each episode colourful and stories interesting.
The series generally received favourable reviews for the writing, character development and quality of animation.  Also notable are the performances or characterisation of all the voice talents in the show.  It is interesting to know that Hey Arnold! was one of the very few cartoon series to actually have real kids to voice the characters.
---
We now list some of the voice actors who were part of the ensemble, along with their adult images created by Nuri.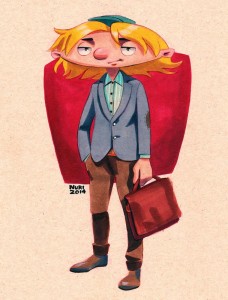 Arnold was voiced by four child talents throughout the five seasons of the show.
Toran Caudell voiced Arnold for the first season of the series.  The actor/musician is best known for his role as Rod in the television series 7th Heaven and the voice of King Bob on Disney's recess.  He would also later on voice Wolfgang, the 5th grade bully in Hey Arnold!.
Phillip Van Dyke played the role for season 2 and 3.  He would later on star on his own Nickelodeon show, however short-lived. He also appeared in shows like Gilmore Girls and The Amanda Show.
Spencer Klein is credited for playing the character for seasons 4 and 5 and also for the movie adaptation in 2002.
Alex D. Linz only did a couple of episodes for season 5 but is the voice of Arnold in the Nicktoons Racing Video game.  He replaced Macaulay Culkin as the lead actor for Home Alone 3 and was the voice of the young Tarzan in the animated film version.
It is amazing though that despite being played by different actors, there was continuity in the voice and characterisation.  These actors played such a big role in pulling the young audience into Arnold's world with their emotional and genuine portrayal of this memorable character.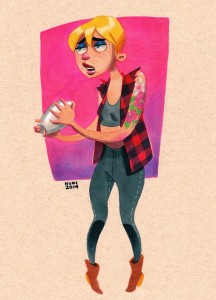 Helga Pataki, the Arnold's number one bully.  However behind all the grief she gave Arnold was the feeling of true love and affection.  This conflicted character is played throughout the series by Francesca Smith.  She is most famous for her Helga role, starting at the young age of 9-years old and continued with the show till she was 17.  Having played the role for a long time, she really developed into character.  Bartlett said about Francesca, "She is so good, so funny and so talented that it turned out to be a living character… she made it really real."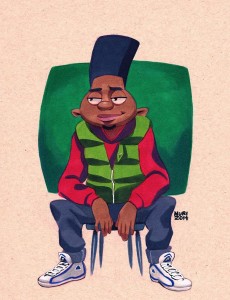 Gerald Johanssen is the ultimate best friend.  Gerald is Arnold's occasional voice of reason and the schoolyard storyteller. Like Helga, the character Gerald was voiced by only one actor, Jamil Walker Smith.  Jamil went on to become a television actor appearing in shows like Cold Case, Bones and now plays a recurring role in General Hospital.
Phoebe Heyerdahl, the brainiac amongst the group is Helga's patient best friend and sidekick.   The character was voiced by Anndi McAfee.  Anndi is an active professional voiceover talent with several television and video game characters to her credit like Land Before Time and Final Fantasy III.
Justin Shenkarow was Harold Berman, the lead bully of the 4th graders, whose bark is usually worse than his bite.  Justin is also an active actor best known for his roles in Picket Fences and Eerie, Indiana.
The hypochondriac Sid was voiced by Sam Gifaldi who was active for sometime both in voice and live-action roles.  Sam had several nominations and three awards with Young Artist Awards both for his voice and film projects.
The wealthy, self-absorbed Rhonda Wellington Lloyd was played by Olivia Hack who continued to be active as a voice actress after her stint with Hey Arnold!.  She is credited for her work with Fillmore!, Bratz , Family Guy, and Avatar: The Last Airbender.
The accident prone Eugene Horowitz was played by four actors:  Christopher Castile who was also Ted Newton in the Beethoven movies; Benjamin Diskin is an active voice actor who has several English version animation dubs to his credit; Blake McIver Ewing is also known as Waldo in the 1994 The Little Rascals film version; and Jarrett Lennon who appeared in several television series like Buffy the Vampire Slayer and Gilmore Girls.

The series too was loaded with voiceover superstars like, Dan Castellaneta who voiced Grandpa Phil ("Steely Phil"), the active and cheery Grandfather to Arnold; Tress MacNeille was Grandma Gertie or Pookie to her adoring husband Phil, who acts silly sometimes, but may actually have led an action-packed younger life; the amazing Maurice LaMarche was the loud and sometimes cruel, workaholic Robert "Big Bob" Pataki, father of Helga; and Kath Soucie was the melancholy, yet talented mother of Helga.
---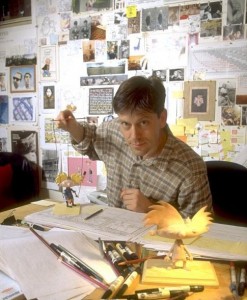 Hey Arnold! can be considered a groundbreaking animation series for children as they dared to be different from the rest of the cartoon series during their time.  Craig Bartlett in an interview with Nicola Daddona, mentioned that they wanted it to be a show about childhood but unlike most cartoon series it should be emotionally realistic, with episodes touching on real-life issues experienced by kids.
Having real children voice the characters added authenticity to the roles.  The young voice actors were crucial in the development of the characters.  As they gain experience, they added more depth and personality to their roles – they made it real.  When asked if Bartlett would make another Hey Arnold! series, he said, "It would be hard to figure out how to do all the voices again because they are all grown up. So that will be sad.  I can't imagine doing a picture without Francesca, and a lot of the actors."
All the fan arts peppered all over Tumbler, Devianart, and Instagram are a true testament that Hey Arnold! is one of the most influential and beloved cartoon series of Nickelodeon.  It is the ingenious writing, art, and music created by Craig Bartlett and his team, and the funny, endearing and often touching portrayals of all the voice characters (especially of Arnold and Helga) that left fans wanting for more.  Encore!