60-year Japanese Voiceover Veteran Rokurō Naya Dies at 82
The Japanese animé fans are mourning the death of the 82-year old voiceover actor Rokurō Naya.  In a report published today by Sports Nippon, the actor passed away on Monday, 17th of November.
Naya started his acting career in the mid-1950 as a member of a theatrical group until he made a switch to voice acting with his debut in 1969 with Yōkai Ningen Bem.  Since then he has played numerous animé roles.  He is best known as Bunta Takakura (Principal Enchō) and Professor Go in Crayon Shin-chan.  Naya was famous for his characterisation of Principal Enchō, playing off the role in a strange accent (which the character in one episode noted to have hints of Peruvian and Gypsy.)  He was also Christopher Blanc in Eureka Seven AO, Haredas in One Piece, and Zanzo in Fuse Teppō Musume no Torimonochō.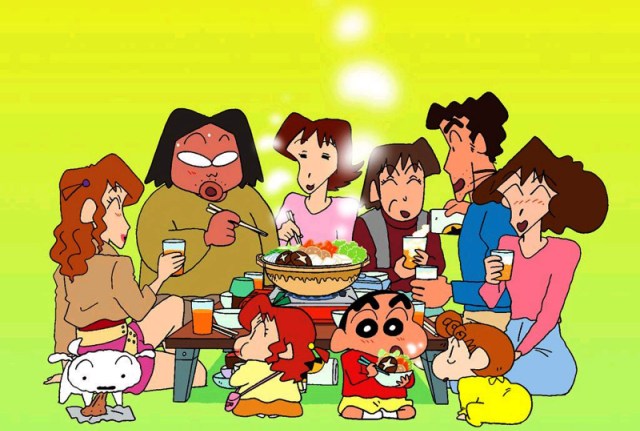 Naya was also known as the regular Japanese voice dub for Hollywood actors like William H. Macy (Psycho, Jurassic Park III), Ed Harris (Apollo 13, The Truman Show), and Gary Oldman for the Batman Dark Knight Trilogy.  Naya also voiced characters for the Japanese versions of Spongebob Squarepants (Squidward Tentacles), Thomas the Tank Engine & Friends and X Men (Sir Topham Hatt); and as the voice of US television characters like Dr. Donald "Ducky" Mallard in NCIS and Christopher Henderson in 24.
Naya was recently awarded the Merit Award last February at the 8thAnnual Seiyū Awards. The award recognises the contributions of a voice actor in various voice industry genres, like animation, foreign work, video games and films throughout their career.   It was only last year that his older brother, Gorō Naya, also a Japanese voice actor best known as Inspector Zenigata, Lupin II, died due to chronic respiratory failure.