Your Favorite Animation Voice Actors in One Movie
Voice-over actors love to talk because it is the main ingredient for the profession.  They lend their voices to multiple projects in an industry where being noticed does not happen often and the work is the opposite of any recognition you would see from actors on the big screen.
This doesn't happen every day but take one hundred and fifty of Hollywood's actively working performers and casting agents who zealously share their voice-over stories in the documentary I Know That Voice. This is a film directed by Lawrence Shapiro and can be seen through video-on-demand platforms as well as being released on iTunes this week.
Witnessing the excitement that fans expressed when meeting voice-over star and pal John DiMaggio, Shapiro decided that he would make a film about the overall experience. DiMaggio who lends his vocals as Bender the robot on Futurama is one of the more recognizable voices in the business. His credits include spots with Adventure Time, The Penguins of Madagascar and Kim Possible.
DiMaggio recently spoke with TV Guide about the lack of fanfare voice-over artists receive behind the scenes. Except for events like fan crazed Comic-Con, there is not a lot of commotion in the industry and this is one of the reasons he decided to be a producer for the film. He tells TV Guide, "I want my peers to get a little bit of recognition; these are some of the most talented people I know, and some of the most brilliant character actors that I know."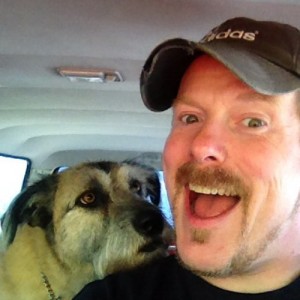 Congratulatory gestures are nice to receive but in the industry for voice-over artists it is not necessarily the main focus. "The work is that much fun, and there's so much creativity, and crafting and real character work that we don't really need anybody telling us how great it is," the voice star tells TV Guide. "Plus, he adds with a laugh, we get paid for what we use to get in trouble for doing. I sometimes compare the voice director to being the substitute teacher."
The film should show that voice actors are above anything else…actors. The ability to act out emotions that physical actors have to show through facial expressions is purely a controlled talent. Impersonations of any kind can only help a voice actor to a certain level. To be successful in the industry, actors need the skill to communicate a range of feelings sans the direction of facial mobility. Voice director Ginny McSwain says of voice actors, "They have to get every cryptic expression that you would do on camera, on mic, they're storytellers, that's their gift."
The TV Guide interview mentioned the following voice actors and their most familiar work;
Tom Kenny (the voice of SpongeBob SquarePants)
Janet Waldo Lee (Judy Jetson from The Jetsons)
June Foray (Rocky and Bullwinkle's Rocky)
Nancy Cartwright (Bart Simpson).
Also mentioned were the additional appearances from live-action and mainstream voice actors both in animation and video games. Mark Hamill, Diedrich Bader and Seth Green. Those of us old enough to remember Happy Days will recognize the voice of SpongeBob's grandmother played by actress Marion Ross; who admits that playing the voice character, "turns out to be one of my best credits."
Voice-over artists should enjoy watching this film. If not for the camaraderie that the industry houses a wonderful community of actors not visibly seen but who have made our childhood and adulthood for that matter full of wonderful memories.
Who is your favorite voice actor and why? Let us know in the comments section below.
[hr]
(Source:TV Guide: Animation Stars Step Into the Spotlight in New Documentary I Know That Voice)