Voice Actors Making a Splash in Television and Movies
The last quarter of the year and then going towards the holidays are big months for both television and movies, as it marks the new season of our favourite television series, or the premiere of new exciting ones, and normally ushers in the must-watch sequel movies. A season of mixed hits and misses, of exciting new characters or compelling character arcs, and of possibly another formidable movie series.
If 2015 gave us Star Wars: The Force Awakens and introduced us to the Crazy Ex-Girlfriend, Rachel Bloom and Supergirl Melissa Benoist, 2016 is shaping up to be just as exciting with these two new characters who are turning out to be early fan favourites – one from a cult hit television series, and the other, from a spin-off of an all-time favourite movie series.
We see plenty of screen and television actors who are crossing over to the voice over side of the industry, so it is refreshing to see actors who are known for their voice over work getting the spotlight this time.
---
Meet Dan Fogler…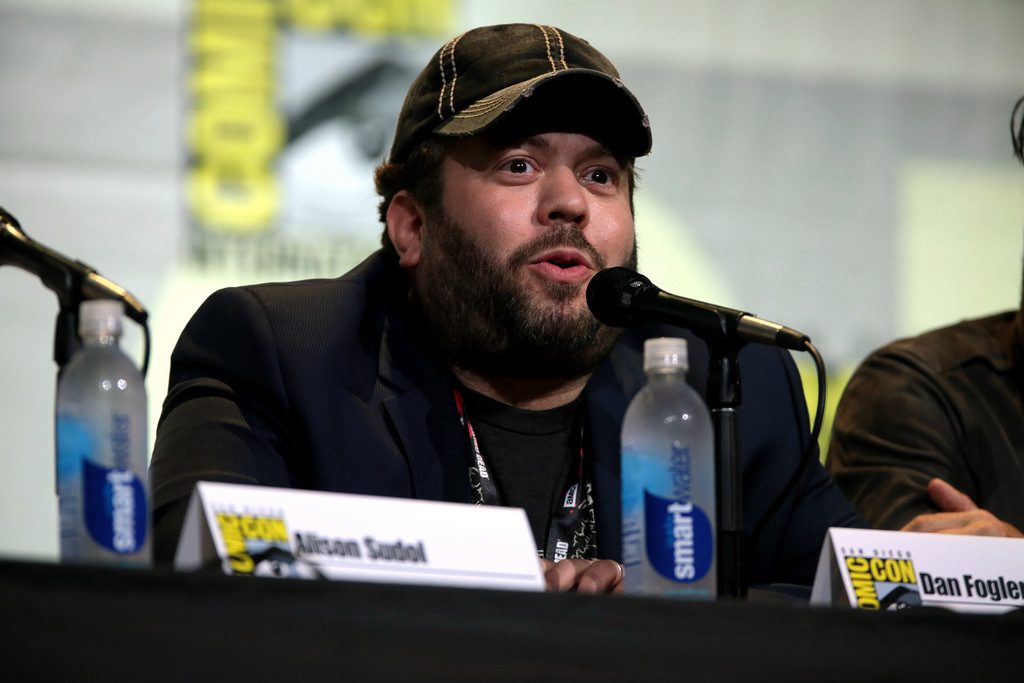 Dan Fogler plays the lovable No-Maj, Jacob Kowalski in the latest movie in the Potter-verse, Fantastic Beast and Where to Find Them. The cannery factory worker and aspiring baker was accidently (and literally) thrown into the world of magic when he met magizoologist Newt Scamander (played by Eddie Redmayne).
His character Kowalski is turning out to be the latest fan favourite for ardent Potterheads and can even give Ron Weasley a run for his money as the funny man in the Potter-verse. As the only non-magic character in the Newt Scamander squad, Kowalski shares with the viewers (non-magic or muggle, whatever you want to call yourself) the amazement one experiences when introduced to the magical community. The moment he entered the room of the sisters and got lost in the gaze of Queenie, you knew he was one of us (uhmm, them).
Well okay, Dan Fogler is not exactly just a voice over actor, he is a jack of many trades. He is also a filmmaker, a graphic novelist, comedian, musician, playwright, and oh, a Tony Award winning actor (2005 Best Featured Actor (Musical) for The 25th Annual Putnam County Spelling Bee).
He has worked alongside Hollywood bests, with Christopher Walken in Balls of Fury, Jessica Alba in Good Luck Chuck, and husband and wife team, Chris Pratt and Anna Faris in Take Me Home Tonight.
His deep, gruff, distinct voice is a dead give-away that he is part of the voice over community. He was Yummo Wickersham in Horton Hears a Who!, Zeng in Kung Fu Panda, Gribble in Mars Needs Moms, and has done several more in both television and movies.
Bet you were keeping your fingers crossed that the obliviate spell somehow didn't work. And oh, how happy you were after seeing that smile of recognition when Kowalski sees Queenie.
Four more movies to go, and we hope to see Dan Fogler's Jacob Kowalski in all of them.
---
And then there was the King…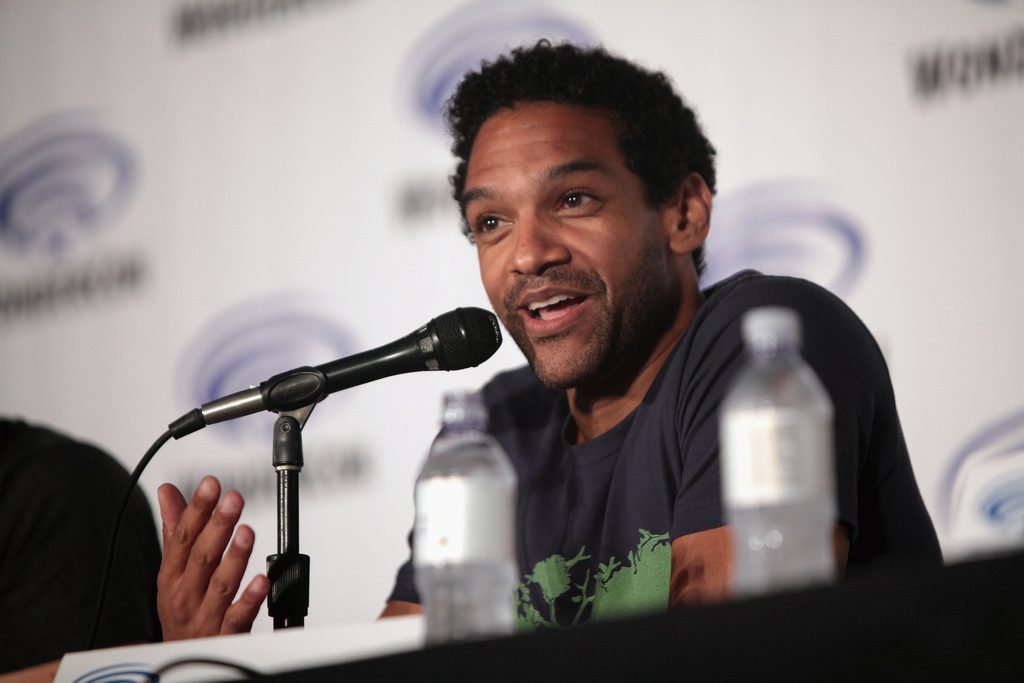 After the release of The Walking Dead's season 7 trailer in the July's Comic Con, TWD fans going wild over it is an understand understatement. The anticipation of course was due to fans trying to find a clue as to who Negan killed in the season 6 finale cliffhanger, but much of the frenzy is owed to the first royal appearance of one the biggest character in The Walking Dead's comic book version – King Ezekiel with his pet tiger Shiva!
King Ezekiel is one of the comic's most recognizable, and again favourite character. King Ezekiel is a self-appointed King in another survivor community – The Kingdom. The series creator Robert Kirkman initially had doubts that the television version will be able pull off showing the colourful character King Ezekiel and Shiva the tiger – but with the magic animatronics and CGI, and the impressive performance of Khary Payton, the audience ate it all up (Shiva… down girl).
You may not know Khary Payton by face, but certainly you have heard his voice.
Payton has played some roles in both television and movie, but he is primarily a voice over actor. He was Cyborg in Teen Titans, Aqualad in Young Justice, and currently playing Wasabi in the animation series Big Hero 6. Payton has also done several video game voice over roles – as Nick Fury and Bishop in X-Men Legends II: Rise of Apocalypse, Drebin in Metal Gear Solid 4: Guns of the Patriots, Ripcord in G.I. Joe: Renegades,  and Blade in Marvel: Ultimate Alliance to name a few.
So with this numerous voice over roles under his belt, Payton is definitely no stranger to bringing life to a "larger than life" character off the comic books.
Payton mentions in his first appearance in the TWD's after show Talking Dead that his experience in voice acting has helped him in his role. Though he was told that the transformation to playing King Ezekiel is more of a physicality change, in his mind it was more about the voice. Taking his inspiration from his Great Uncle Neb, who is a big man and speaks very articulately, and a much-kinder version of Black Manta from his role in Young Justice.
Though he has only been seen in one episode, fans can relish in the fact that they would be seeing more of Khary Payton in his role as King Ezekiel as the series prepares for the All Out War with Negan.
Two great voice over actors making a splash in the industry; coming out behind the microphones and into the spotlight.
---
For you, who is the most notable voice over actor turned live actor?