The Story of Rudolph Endures after 50 Years
The 6th of December marked the 50th anniversary of one of television's most beloved holiday specials – Rankin/Bass' Rudolph the Red-Nosed Reindeer.  The stop-motion animation and Christmas special first aired Sunday, 6th of December, 1964 on the NBC television network and has since been shown every year making it the longest running Christmas television presentation in history.
The story follows Rudolph, a young odd ball reindeer with a glowing nose, as he moves from place to place, making and losing friends as he is perpetually rejected because of his appearance.  Along the way he meets a fellow misfit, Hermy, an elf runaway, who is feeling ridiculed and misunderstood because of his 'non-conformity' to the elven ways as he is determined to become a dentist rather than become Santa's helper.
It is this theme – non-conformity and acceptance that made this Christmas story a yearly staple for 50 years, so says Paul Soles the actor who gave voice to Hermy.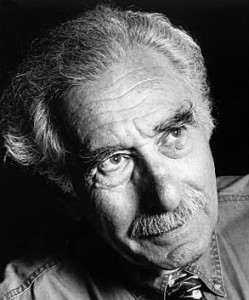 In an interview with CBC News, Soles shares that of all reasons that kept the television special running for 50 years, this theme stands out.  "Everybody's been to some degree separated out, found wanting, not quite fully fitting in.  Either you're too tall, you didn't make the team, or you were too short or something like that. That's one of the universal elements of the show."
Corinne Conley, who voiced Rudolph's mother, agrees with Soles.  She says, "Poor Rudolph was bullied.  Hermy was bullied.  Hermy wanted to be a dentist and everyone said no… he couldn't be himself.  Everything that we are emphasising now to our children, for all of us, all these themes are in that show."
"The story has such a universal usefulness…is there a soul alive who is not a bit of 'an other', an outlier, an outcast," says the 84-year old Soles who shared that he too felt not quite accepted growing up Jewish in Toronto, Canada.
Another one of the TV movie's appeal in today's generation is the almost 'exotic' or foreign feel – in a world filled with computer generated animation characters, and laugh out loud or adrenaline-filled performances, it is a real novelty seeing something created so differently compared to what we see today, something old-fashion.
From the careful detailing of the stop-motion, to the voice actors' uncomplicated, almost quiet performances, and down to the story's timeless and borderless message of love and acceptance…they have created a film that is truly beautiful and endearing that will continue to live on for many more years.