Should I Wear a Headphone While Recording Voiceover?
When you ask voice over talents what would be the best headphone to use during recordings, expect that aside from getting a short list of headphone brands, you may also get a total disapproval from using headphones.
Why?
Some professional voice actors and coaches would say that to get an honest-to-goodness performance or read; to hear your genuine voice, you must forgo using headphones completely as it can pull you out from a truthful, immersed performance. Without a headphone, you would be able to hear your natural voice and resonance. You avoid falling into a trap of over-listening to your voice which results to a drawn out delivery.
Though using a headphone can help build your confidence as the amplified sound makes you "love" the sound of your voice, it will also make you over-critical of every stray noise, every sound you make, thus your attention is divided. You put yourself in a position of judging and producing your performance as you record. Don't play two roles at one time – allow yourself to be a performer first then an engineer after.
As a beginner you can use a headphone to observe pronunciation or enunciation better, understand all noise or dirty noise, or finding where the sweet spot of your microphone. You may also record a script with the headphones and then without, as you do not want to be uncomfortable when you are required to use one during sessions that you need to take directions live.
But it all comes down to personal preference, what works best for you and what you are recording.
So if you need to make a choice, there are two kinds of over-the-ear headphones: Open-Back and Closed-Back, each offer benefits and drawbacks.
Here are three of the most recommended headphones by voice over talents: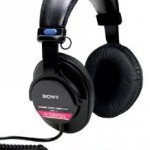 Priced at $109.99
A headset system designed for audio professionals. 40 mm drivers deliver accurate sound throughout the frequency range. Circum-aural design keeps ears comfortable. Reduces noise from the outside world. Copper-Clad Aluminum Wire (CCAW) Voice Coil enhances movement of PET diaphragm.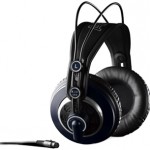 Priced at $118 – 199
The K240 MKII professional over-ear, semi-open headphones are a long-time standard in studios, in orchestras and on stages around the world. Its advanced Varimotion 30 mm XXL transducers deliver solid low end, accurate mids and crystal-clear highs. The semi-open design provides the airiness of open headphones with the powerful bass response of closed designs. For more than three decades, professional engineers and musicians have made the K240 the most widely used headphones in studios and at live consoles around the world.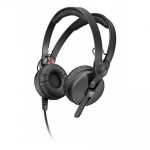 Priced at $231.64 – $249.95
The closed-back HD 25-1 II purpose-designed, professional monitoring headphones offer high attenuation of background noise. Capable of handling very high sound pressure levels and of extremely robust construction, these headphones perform exceptionally well in high-noise environments, such as sound reinforcement, studio monitoring, and audio equipment testing. The capsule is rotatable for one-ear listening. The Sennheiser HD-25 II make ideal monitoring headphones for cameramen and DJs.
It is still reasonable to get a decent set of headphones to learn your way around using your microphone, to master your levels, and to connect and understand your voice and resonance.  Learn to use your headphones in a way that you are less aware of it so that your voice will come out more natural. If you are willing to go outside the "security" of wearing a headphone, be confident to free yourself from self-monitoring and trust in your set-up.
Whether you decide to use an open-back or closed-back headphone, or forgo it completely, remember to do what is most comfortable for you.
---
What do you prefer, headphone or no headphone? Share your thoughts with us by commenting below.