Searching for Voice Over Opportunities in Your Local Area
You don't need to live near Los Angeles, Chicago, or New York City to be successful at your voice over business.
While most agents only represent voice over artists who live or work in these areas because it makes a lot of sense to be in proximity in order to get to bookings and auditions quickly, if you can market yourself well enough and find work without the need to hire an agent, it should not be a problem living anywhere you like. If you've got what it takes to really live your dream and have the determination to succeed in this business, you'll still do extremely well regardless of where you live.
Aside from the vast opportunities on the web for voice over work, there are great opportunities within your local community which you can tap. Here are a few tips on how to find voice over opportunities in your local area.
Visit Small Businesses in Your Area
Small businesses in your local community need commercials and online marketing videos. Sell your services to them by sending them a proposal describing how you may be able to help them market their products. You may also send a marketing letter requesting for an appointment to discuss the possibility of you helping them with their commercials or marketing videos.
Craiglist.org
Craiglist.org is one of the more popular places people search for services – and that includes voice over artists. Advertise your services on Craiglist.org for your local community.
Get Your Business Listed on Local Directories
There are many popular online directories where you can have your business listed like Google, Yahoo, Bing, etc. Make sure that you not only capitalize on the more popular ones but on all local directories to increase your chances of being found by local customers who may be after your services.
Verify on Google+ Local
This is a way to verify your businesses' physical location on Google maps. Once your listing has been verified, you will receive its many benefits including increased chances to appear in Google's local searchers.
Advertise on Local Newspapers
You may be surprised but people still do read the local paper. Invest in an advertisement in your local paper or find out if there's a chance that you could be a contributor of a featured article about the voice over business. It's also a good idea to submit press releases every once in a while. Make sure that you build good relationships with the editors to help ensure that your press releases are not just left in the drawers but hopefully read and published.
Hand Out Flyers
Flyers are a good way to market your services. This could help get the word out about your services and how to get in touch with you. Go to local establishments like coffee shops, libraries, or any other place where it is allowed to leave your flyers. Create flyers that are interesting to read and best describes your area of expertise.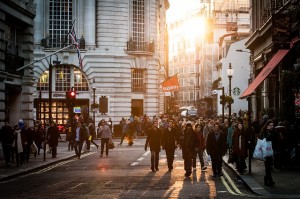 Go To Local Video Production Agencies
Visit your local video production agencies to find out if they have a need for your services. If there is no present need, don't forget to leave your business card, your demos, and your resume. They might have a need for your services in the future so it would be wise to let them have your contact detail handy.
Network with Groups Within Your Local Community
Join appropriate groups in your community for people to get to know you. Networking is fundamental in every marketing strategy. Take advantage of your associations within your community. They might just lead you to more opportunities in the future.
Keep Going with Your Marketing Strategies
With all these marketing strategies on your fingertips, you should be able to see some progress in acquiring local customers for your voice over services. If it doesn't come easy, don't give up! Running a business is not an easy job – but if you continue to market your services relentlessly – you will soon find yourself swarmed with offers within your local area.
---
Do you have any tips to find voice over jobs in your area? Let us know in the comments below.