Ranking de los Mejores AudioLibros de Autores Autoeditores
Puede ser desalentador que por primera vez o para autores autoeditores, considerar la creación de una versión audiolibro de sus novelas. La inversión que se necesita puede costar miles de dólares con el fin de producir un audiolibro de calidad – contratar un narrador profesional, el tiempo de estudio y el productor. A diferencia de una versión eBook, si un audiolibro no funciona bien en las ventas puede significar una pérdida sustancial.
La decisión dio sus frutos por primera vez  cuando el autor Jacob Cooper cuando encabezó las listas de audiolibros tanto para el género fantasía épica y  ciencia ficción / fantasía en audible.com para la versión audiolibro de su primera novela, Circle of Reign
Cooper lidera el ranking contra los bestsellers, El Hobbit, La Comunidad del Anillo, A Game of Thrones, y The Way of Kings. Cooper dijo en una entrevista: "Este es un cuento de hadas para mí. Quiero decir, muchos de esos libros fueron fundacionales para mí en la creación de un amor por la fantasía épica. Al ver mi libro junto a estos otros es sólo humillante. Espero algún día escribir como esos autores lo hacen y ser un elemento permanente en el género".
La primera oferta de The Dying Lands Chronicle de Cooper está cerca de 700 páginas y el audiolibro acabado fue más de 20 horas, por lo que era de hecho una gran apuesta para el autor así como para la producción que necesitó una buena cantidad de dinero y esperan que la rentabilidad sea más que el punto de equilibrio.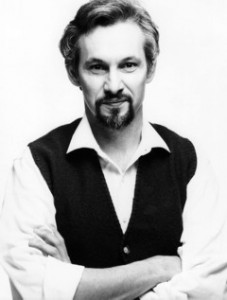 El éxito de su audiolibro, puede atribuirse a no sólo la gran escritura, sino también a la sabia decisión de Cooper para contratar a un experimentado narrador y productor. Para este primer proyecto, el narrador veterano Michael Kramer fue contratado para hacer el trabajo, junto con el cuatro veces ganador del Premio Grammy de Productor John McElroy.
"Desde que escuché la trilogía Mistborn hace años, me ha encantado la capacidad y el talento del Señor Kramer como actor de voz. Hacerle acceder a hacer Círculo del Reinado y Cambio de Influencia fue un sueño hecho realidad ", dijo Cooper.
Michael Kramer ha sido un artista de voz para audiolibros durante 20 años. Aparte de su trabajo en Mistborn y The Way of Kings, también es acreditado por la serie de The Wheel of Time, junto con Kate Reading, y 12 libros de la serie Tom Clancy's Op-Center. Ha grabado más de un centenar de audiolibros y recibido premios por sus obras de AudioFile Earphones y Torgi Award
McElroy, por otro lado es un aclamado productor, director y compendiador de audiolibros tales como America por Jon Stewart, Don't Eat This Book  por Morgan Spurlock y I Am America (And So Can You!) por Stephen Colbert. McElroy también había estado en el negocio de los audiolibros durante dos décadas.
Circle of Reign  es un libro de fantasía épica que bordea la fantasía distópica. Es sobre el mundo de Våleira y su tierra impredecible " cycle ", un proceso de muerte y renacimiento.
Circle of Reign  fue estrando el pasado noviembre del 2014 y en enero de este año, Cooper publicó un cuento corto en The Dying Lands Chronicle, The Red Grove.