More Voice Over for Fallout 4… 111,000 Lines of It!
Earlier this year, Todd Howard, director of Fallout 4 revealed that voice actors Courtenay Tayloy and Brian T. Delaney recorded over 13,000 lines over a period of two years.
And now, before the upcoming release of Fallout 4 this November, Bethesda Game Studios announced some information on the game's voice acting. The studio revealed in a Twitter post that the characters just completed amount of dialogue. After many years, they have recorded over 111,000 lines! … more than Fallout 3 and their other franchise Skyrim combined.
Unlike the franchise's third instalment, Fallout 4 will feature fully voiced protagonists. The studios goal in adding more dialogue into game is to add some "emotional depth" to the players.
Bethesda also gave fans a sneak peek to the works of the game's artists.
More of these will be see in the The Art of Fallout 4 book coming this December.
Fans are loving the news…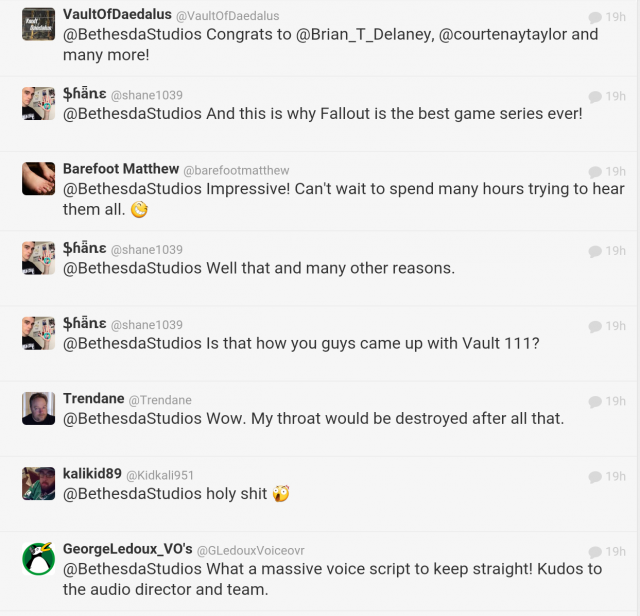 For the voice over industry, it really great to hear news of massive voice over projects even in the video game field. This is a true sign that studios, game producers and video game fans alike are appreciating the value and impact of voice overs in making a successful game. It is now more than just high-powered gaming, but also art and storytelling.