Your Marketing Content Voiced in Different Languages
Advertising back then didn't have this factor to consider. Mainly because if they were a company in the United States,they advertise in English as the population that spoke foreign languages was small if compared to those who spoke English and those who spoke foreign languages learned English anyway. Nowadays, again thanks to the internet and social media, advertising agencies try to reach as much audience around the world as they can – depending on the product or service of course. If we stopped to consider it though, more and more companies are making their products and services available globally and not just confined to one continent. This of course results to more job opportunities for voice talents around the world as companies are looking to hire voice talents from foreign languages. The difference a voice over makes in video ads is distinct as it helps draw more attention and retention in audiences.
Disney is a good example of a company that makes it a point for their productions to come in different languages such as French, German, Italian, Hindi, and Spanish. Alice in Wonderland, 101 Dalmatians, Beauty and The Beast was made available in English, French, German, Italian, Spanish, Swedish and Dutch languages. Their most recent ones, The Jungle Book and Ice Age: Collision Course are released with a Hindi version.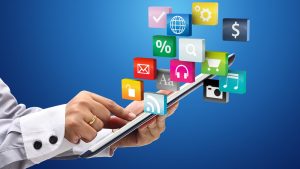 App makers are seen to be developing apps that speak in languages other than English and are hiring foreign language speaking voice actors. Creators of video games as well are known to develop games that come in several languages. Google has made it easier for e-commerce websites who wish to sell internationally by having their browser automatically offer to translate a web page. E-commerce companies in turn have started looking into publishing video ads in their websites to market their online stores – the most common practice herein is that the video speaks in their native language, for example, Mandarin and then comes with an English version.
What this results to is a wider customer base because the reach is in more parts of the globe. According to InternetLiveStats.com, China leads the list of most internet users per country in 2014 as the final count and estimated to remain as the country with most internet users for 2015 and 2016. India has consistently taken the number two spot as well for 2014, 2015 and 2016 as far as number of internet users. These aren't English speaking countries. It's no wonder Disney has began making Hindi versions of their animations since the audience reach in India is a rich pool and we're only talking 34.8% of population penetration for 2016. Mandarin could very well command Hollywood's attention due to the sheer number of prospective audience (52.2% population penetration for 2016) if it weren't for the country's restrictions on internet use. The United States was consistent in staying at the number three spot in having the most number of internet users.
Depending on the product or services you offer, if it would prove profitable to market to these countries, it would help to simply make your company videos and ads available in select languages. If your company hasn't started yet, it might be beneficial to look into a global reach for customers – the prospects are simply wide and available. At any rate, with the internet, it is very easy to hire voice actors online, even voice actors who can speak foreign languages and who would also have translation services available.
To be sure, there are many other factors a brand and company will have to consider as far as creating and launching an ad – with the possibilities of reach being endless. Voice actors around the world are also poised to lend their services for these creations as they promote and impart information through voice over work.