Male Voice Talent Dan Taraborrelli Is An Example Of Online Voice Over Success
Dan Taraborrelli is a voice talent that loves his job and was destined for success due to his passion from a young age.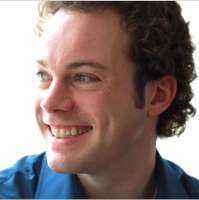 He is a frequent booker at The Voice Realm with the site introducing him to new clients such as Wells Fargo among others.
We asked him some question about his career, online voice over jobs and where he sees the future of the industry.
How long have you been doing voice overs? How did you get started?
I'm a bit of a newbie in the industry. I started doing voice overs part-time in 2009 and had so much success that last year I decided to go full time right after my son was born.  When I was a child I would imitate cartoon voices and thought it must be terrific to do that for a living. I sang in choirs and eventually developed a passion for performing arts. In college, I studied theatre and communications, volunteered for a local radio station and acted whenever I could. It wasn't until somewhat recently that advancements in technology (and related costs) have allowed folks like me to set up shop in their own homes and be able to produce and transmit broadcast quality audio.
What are some of the benefits of being a freelance voice actor and working from home?
Working from home has got to be the ultimate perk. Some people aren't able to juggle the freedom and stay disciplined but I thrive at home. My commute is literally walking down a short hallway and there is no dress code. This type of work also comes with a supremely flexible schedule- if I'm not receiving live direction, I'm free to record at almost any hour of the day.
How has The Voice Realm helped you find work?
The Voice Realm provides an online portal for potential clients to listen to samples of my work and it also makes it easy for them to book me directly. On a good number of occasions I've been handed jobs based on nothing but my demos. That is a true pleasure. I've also been introduced to clients I never would have found anywhere else.
How is it different to other sites you've seen?
I love that I'm a member of a small group of serious talent. It's great for me because it means less competition. It's great for the clients because they don't need to be bothered with 200 auditions from amateurs. The fixed rates thankfully take the guessing game out of bidding on projects and payments are made swiftly.
What's the quality of jobs like that you've seen come through the site? 
They've all been great. I haven't experienced any issues with awful copy or multiple retake requests and I keep seeing bigger names come through the site. That makes me happy.
How about the assistance and support you've received from the site?
Nothing but stellar support from the team at The Voice Realm. Emails are responded to promptly, from a real person, and I know that I can turn to them with any potential project disputes and feel like I have someone on my side.
Where do you see the future of the voice over industry going?
It's all about the ever-changing technology. Currently, talent need real skills in audio engineering, editing, and using other web-based tools to get the job done. As better technology makes this easier and perhaps even automated, we'll probably see more people dabbling in the industry and quicker turnaround times. Rates for non-specialized talent may decrease but I truly believe that clients will continue to get what they pay for in terms of quality.  I don't think that simulated voices manufactured by computers will ever be a threat to the industry as it seems fairly impossible to program the emotional nuances and creativity that real actors bring to the microphone.
What are some of the benefits you've found from being in control of which jobs you audition for?
Simply auditioning for everything is surely a waste of my time and the client's. Based on what the client is looking for, I can usually tell very readily if I have the ability to supply the type of voice they want. It's certainly better than being told which jobs I can audition for or having any limits or restrictions around the auditioning process. And no matter what I audition for, I know it's not going to be lost in a pile of other auditions.
You can hire or audition male voice talent Dan Taraborrelli at The Voice Realm.