Branding Your Voiceover Business
Brand is creating an image that identifies and distinguishes a service, concept or product from others. Branding is an essential aspect of any business, big or small, and an effective branding gives the business an edge in the increasingly competitive market.  Your voiceover business too can benefit from an effective branding strategy. Instead of being just one voice amongst thousands of similar voices, you can be unique and stand out from your competitors.
There are several methods on how your voiceover business can stand out – from as simple as choosing a colour for your designs (website, logo, etc.) that creates a lasting impression in the minds of the clients and prospects, to developing a tagline that captures the essence of your brand. However, working in the auditory business, what is foremost in creating your brand is developing an image based on your voice and what you can deliver. Remember, any consumer of services use both emotional as well as pragmatic judgments, so create an image of your voice that can show your real point of difference.
Defining your Brand
Defining your brand is like a journey into self-discovery. At the very least it requires you to answer these questions:
What is your vision?
Your vision is understanding where you want your business to go. How do you plan to take your business journey?
What are your values?
What values do you believe in as a person, as a business? Your values are vital part of how you want people to perceive you. It is important that any values you portray are genuine and evident in the way you operate your voiceover business.
What are your qualities?
When you start communicating your brand, you are conveying your qualities. It can showcase your skills as a voiceover actor and as a business person. Examine where your skills and qualities lie. What personality do you want to express? What qualities do you want your clients and prospect to associate you with?
Play to Your Strengths
It can be challenging breaking into the industry, and even more if you are a woman stepping into a male dominated business. But a young female voiceover artist knew how to play to her strength and created a brand that showcase her skills.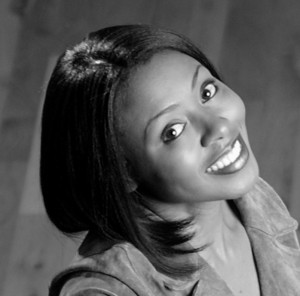 Marcia D Bennett has been in the industry for almost 8 years, whose presence is best known in animation. Because of her unique, high-pitched voice, she knew that her voice is best suited for animation and cartoon work.
"For a woman who specialises in kids' voices, I think I am on level ground with the males," said Marcia. "This is because, a lot of the time, women VO artists portray the child male characters in animation or video games, so for me in particular, the playing field is more evened out."
"In order to set yourself apart from the rest, you've got to engage in an ongoing learning/training and effective self-promotion.  This includes smartly branding yourself and making yourself appealing to a certain target market. I have been blessed to able to fit into the niche of voicing 'children characters'.  Also, ensuring that you have clean, professional, and attractive looking website does wonders, too," continued Marcia.
When asked about her label and tagline, Marcia explains, "The label "Voice Doctor" came from a past VO mentor/coach of mine who was trying to help me create a brand.  She used the initials of my first and middle names to come up with MD which of course also means 'Medical Doctor'. Using MD would then imply that I was a "specialist" of some kind, but in this case, specialising in 'voiceover'. "
"I wanted to take it a step further, because voice actors will not have an impact unless they can emotionally move their audience. So, as doctors breathe life into a patient, a voice actor breathes life into a copy.  I would like to think of myself as a Voice Doctor, one who breathes feeling into your copy; hence my tagline 'Bringing your copy to life'."
---
Every voiceover artist wants to be the client's first and only choice, and developing and managing an effective brand can play a significant role in making that happen. Once you have defined your brand, how do you manage it?
Create a voice that reflects your brand. This should not only be conveyed in your technique or craft, but in every aspect of your communication. Though the image you create and maintain is primarily auditory, the visual imagery you integrate to your audio 'imagery' both offline and online should be of one 'voice'.
Always be true to your brand. Clients would not return or refer you if you fail to deliver on your brand promise.
Be consistent. Redundant as it may seem to the first two, being consistent is most important in managing your brand. If you cannot be consistent, your attempts at establishing a brand will fail.
Lastly, branding is one way of increasing your recognition and credibility in this industry, it can help you engage with your clients and maintain connection, but bottom line is, it is all about the performance.
---
What is your brand? How has it helped you build your voiceover business?