Why You Should Only Audition For Jobs You Know You Can Do
So you've joined a voice over marketplace. Congratulations! Now comes the arduous task of booking your first job – and even more jobs after that. You pride yourself on being a Voiceover machine or some sort of voiceover factory, churning out auditions like Apple does iPhones. But you know what: iPhones should be mass produced in a never-ending cycle of soulless and undifferentiated. Unlike other sites that let anyone with a credit card through the door, some casting sites pre-screen all of their talent. This increases your chances of winning the job since there aren't nearly as many talent submitting as there are on other sites.
So now why should you only audition for work you know you can do?
Time  automation; your voice shouldn't.
There are sites that focus on quantity over quality, and we don't have to pretend we don't know who they are.  But then there are sites that would rather you audition for work that truly highlights your vocal capabilities. The Voice Realm, for example, prefers that talent receive "private auditions" for jobs, or get booked based solely on their demo category. To that end, they stress that you upload as many different category demos to increase your chances of getting a private audition or direct booking. But even if you have a demo listed in nearly every VO category as possible, you should still audition for the "open castings" listed on the site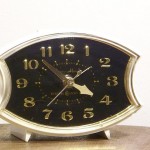 Auditioning may not seem like a major undertaking now that so many of us can do it in the comfort of our homes. But that studio and equipment that we took great time to build and construct wasn't delivered by the Voiceover fairy; we spent time and money to create it. Also, the various editing software we use took money to purchase and time to learn how to manipulate.  So say a potential client listened to your audiobook demo and invites you to audition for an audiobook project. Unlike narration, whether broadcast or non-broadcast, audiobook voiceover is very time-consuming and not for the faint of heart. In case you're wondering, here's how an average audiobook breaks down:
[box style="2″]
Average audiobook is 100,000 words in length
100,000 words = 11 hours of audio
11 hours of audio = 22 hours of voice in the studio
It usually takes 2 hours of recording for every finished hour of audio
[/box]
So if you don't crank out audiobooks like a Kardashian cranks out nude selfies and don;t feel like confident  you'll be able to successfully complete it, then put down the copy and move along.
Age
For civilians, voiceover appears to be a young man's game. I mean, nobody would want to hear some tired old man crank out copy. Wrong! You don't have to be in your 70s to do spots for Ben-Gay, but some spots do require more gravitas and, dare I say, "senior" voice. So if you ever see a casting call in need of an older, grandfatherly voice and you're neither older nor a grandfather, then it's probably best to leave it to the older voice artists. As an impressionist, I have often impersonated men of a certain age, but those jobs have typically been silly character voices for comedic projects
Gender
When it comes to gender of voice, voiceover castings are as clear as day. And yet there exists some majorly deluded and unusually aggressive voice artists ala' Rupert Pupkin who, despite the fact they have a penis, feel compelled to audition for a FEMALE-ONLY job. Just out of sheer curiosity, I once posted an ad that asked for female only voice artists to submit their reel/demo for  a mobile app project. Much to my dismay, I received many replies from male voice artists saying they can do a female voice too. Unless the project is a character voice for a cartoon (most women voice young boys in cartoons) or of a comedic nature, it's probably best to leave the female-oriented jobs to the, um, females. This is certainly not a common occurrence, but there do exist voice artists that want to do it all.
[hr]
Michael Hayne is a Comedian/Voiceover Artist/Writer/Impressionist extraordinaire. Follow him on Twitter and subscribe to his comedy channel on Youtube.