Self-Published Author Tops Audiobook Charts
It can be daunting for first time or self-published authors to consider creating an audiobook version of their novels.  The investment they need to put in can rack up to thousands in order to produce a quality audiobook – hiring a professional narrator, studio time and producer.  Unlike an eBook version, if an audiobook does not perform well in sales it can mean substantial loss.
The decision paid-off though for first time author Jacob Cooper as he tops the audiobook charts for both epic fantasy genre and sci-fi/fantasy on audible.com for the audiobook version of his debut novel Circle of Reign.
Cooper leads the chart against bestsellers, The Hobbit, The Fellowship of the Ring, A Game of Thrones, and The Way of Kings.  Cooper said in an interview, "This is a fairytale for me.  I mean, many of those books were foundational for me in creating a love for epic fantasy.  Seeing my book next to them is just humbling. I hope one day to write as those authors can and be a permanent fixture in the genre."
The first offering of Cooper's The Dying Lands Chronicle is close to 700 pages and the finished audiobook was over 20 hours, so it was indeed a big gamble for the author as production required a good deal of money and hope that returns would more than break-even.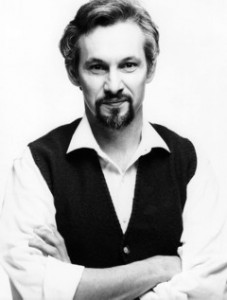 The success of his audiobook, can be attributed to not just great writing but also to Cooper's wise decision to hire an experienced narrator and producer.  For this first project, veteran narrator Michael Kramer was hired to do the job, along with four-time Grammy Award winning producer John McElroy.
"Ever since I listened to the Mistborn trilogy years ago, I've loved Mr. Kramer's ability and talent as a voice actor. Having him agree to do Circle of Reign and Alter of Influence was a dream come true," Cooper said.
Michael Kramer has been a voice talent for audiobooks for 20 years.  Apart from his work in Mistborn and The Way of Kings, he is also credited for the The Wheel of Time series along with Kate Reading, and 12 books from the Tom Clancy's Op-Center series.  He has recorded over a hundred audiobooks and received awards for his works from AudioFile Earphones and Torgi Award.
McElroy on the other hand is an acclaimed producer, director and abridger of audiobooks such as America by Jon Stewart, Don't Eat This Book by Morgan Spurlock and I Am America (And So Can You!) by Stephen Colbert.  McElroy had also been in the business of audiobooks for two decades.
Circle of Reign is an epic fantasy book bordering on dystopian fantasy.  It is about the world of Våleira and its unpredictable land "cycle", a process of dying and rebirth.
Circle of Reign was released last November, 2014 and this January, Cooper released a short story in The Dying Lands Chronicle, The Red Grove.