"Your voice should be heard on the radio!" You've heard it so many times that you took the plunge into a career that is now your life and passion.  But some things are not taught… some things come naturally.  It is not a learned skill but an innate talent, a gift, a passion discovered early on that blossomed and unleashed.
Some voiceover artists knew from the moment they heard that television announcer, watched that memorable cartoon character, or heard that radio drama that being the voice of so many characters, personalities, stories or scenes will be their calling.
We now share stories of voiceover artists who found their "voice within" early in their lives and has now pursued their gift and passion.
---
Joe Wakeford
Joe is an accomplished voiceover actor who also owns and manages an audio production company.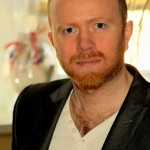 I grew up in a very musical family.  We had guitars, drums, keyboards and all sorts around my childhood home. This included recorders of varying vintages.  I remember recording my own 'radio show' on one of the tape decks with another player running the jingles and a record player playing the music.  It was pretty sophisticated for a seven-year old!  I'd then pass the cassette around to neighbours to listen to.  One Sunday afternoon my Mum came in to call me for dinner and I remember getting cross that she'd interrupted the recording – she explained what the pause button was and that coming back shortly after, even hours after, would have no effect on the final output so much that you'd never even notice the join in the final production!  This triggered my fascination in the production process and I've since been into recording via every possible medium I could lay my hands on.
Mark Atherlay
After years of working in the corporate world, Mark went back to his childhood fascination and made a successful career out of it.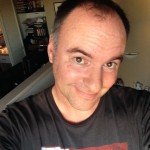 Well, ever since I was a kid, I had a knack for imitating family members, teachers, neighbors, radio DJ's and celebrities. Y'know, just goofing around kinda stuff.  Then, in 1996, I saw Robin Williams in Mrs. Doubtfire and in that opening scene, where he's voicing the Tweety Bird character, it just hit me.  Wow! That's an actual career that people get to do!  Have fun and get paid for it!  (At the time, I was working in a 9-to-5 corporate atmosphere and it was pretty miserable. I really didn't have the passion to climb the corporate ladder while working in beige cubicles for 40-60 hours a week.)  So, almost immediately after watching the film, I started looking around for Voiceover classes.  I was living in San Francisco at the time and there turned out to be THREE Voiceover schools in the Bay Area! How lucky was I?
Marcia D Bennett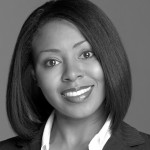 My "voice within" has always been churning inside of me.  I always seemed to want my voice to be heard, whether it was through poetry (spoken word); oral presentations in class; Toastmasters Group; or even through quirky voicemail greetings.
However, I must say, that the innate instinct of a voiceover came to me as a child.  I remember, as young as 9 years old I was unconsciously honing my skills.  This was because my younger brother, who was unable to read well, asked me to audio record the famously popular "Archie" comic books onto cassettes so that he could follow along – kind of like an audiobook scenario.  I very much enjoyed recording these comics, as it allowed me to modulate my voice to suit the different characters within each story, and to, of course, help my brother to learn how to read.  As time went by, my brother had a "library" of recorded audio cassettes to go along with each of his "Archie" comic books from his vast collection.
Marcia has done several children's e-learning modules, audiobooks and animation projects.  Kind of like a loud echo to what she did for her brother's old Archie collection.
---
What's your story?  Share with us how you found your voice.